I went to a gorgeously fab Clinique event last week. It was a real treat! It was all about 
finding my perfect foundation
 and after a fun consultation (fun because I got to talk about MEEEE!) my lovely Clinique expert applied the foundation of choice to one side of my face (right in the pic). What do you think?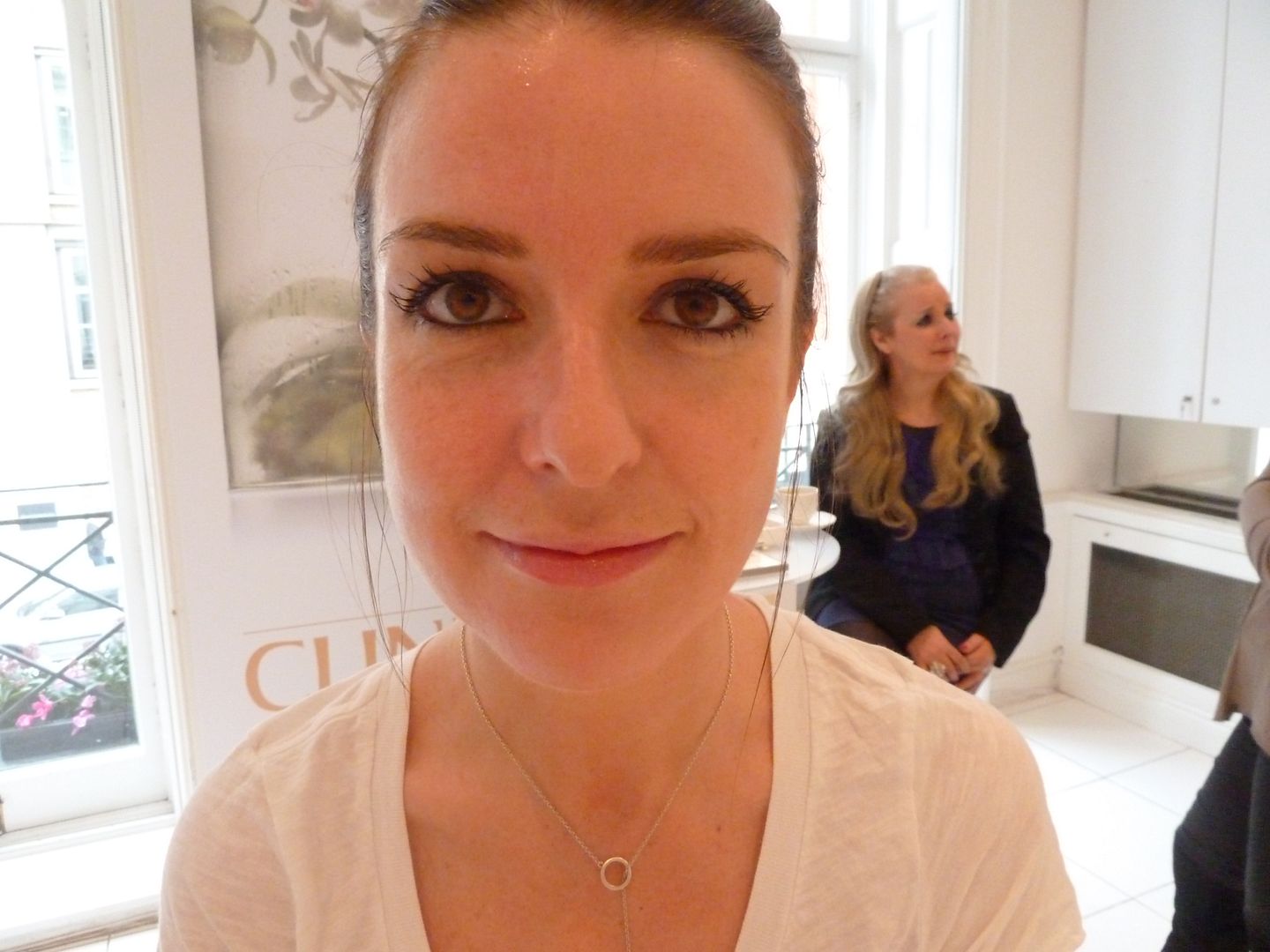 Clinique Meet Your Match – Left side no makeup, right side Clinique Super Balanced Makeup
I was pretty impressed. This was Clinique's Superbalanced Makeup in Alabaster (27). I was then evened up and we moved on to my next half and half comparison.  This time it was concealer! You can see on the right side of the pic a real flawless look under my eye. Wonderful!
This is the Clinique Airbrush concealer in Neutral Fair (04). It's very illuminating.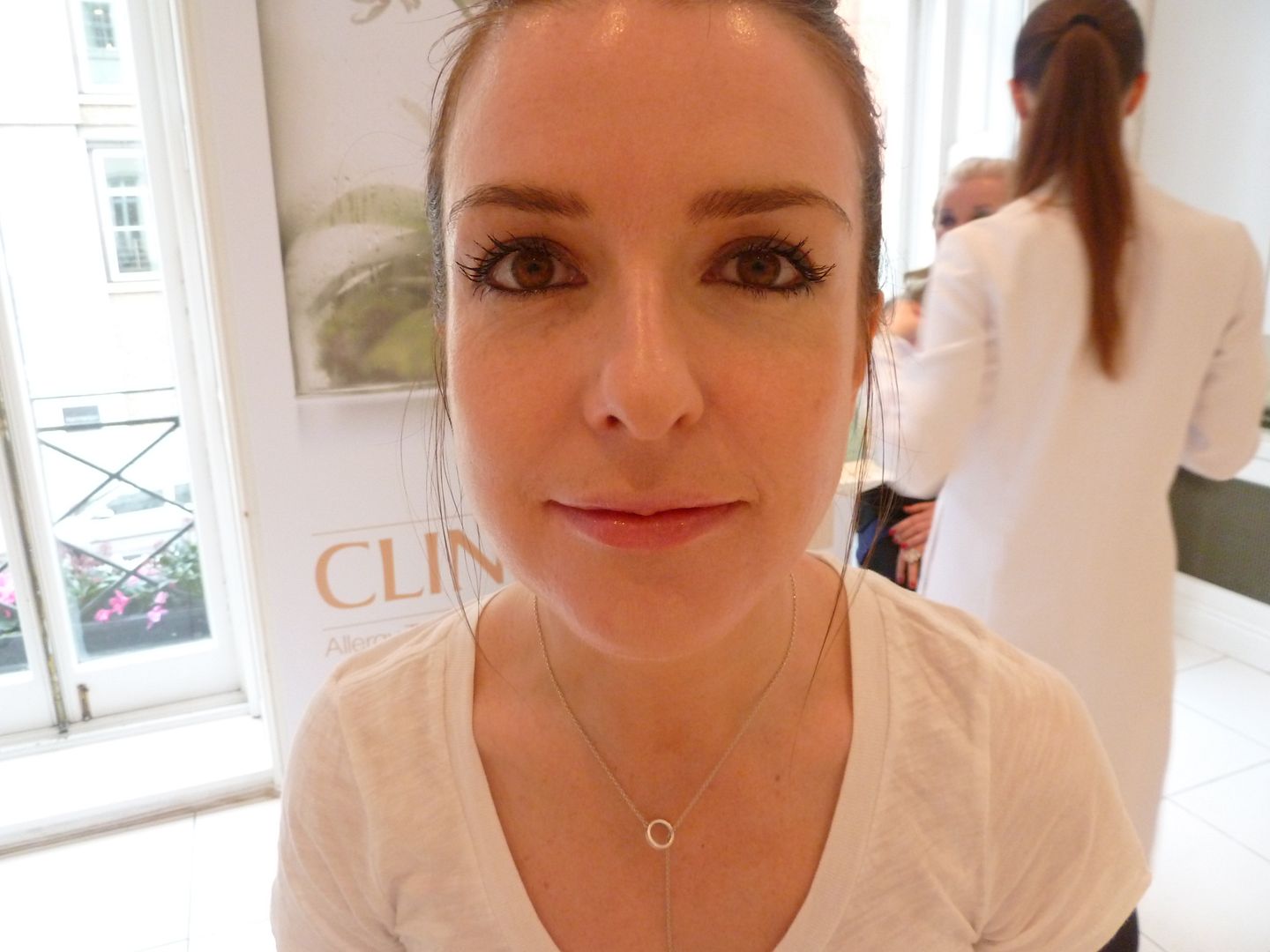 Clinique Meet Your Match – left side no concealer, right side Clinique Airbrush Concealer
We then selected my perfect powder (which is Clinique Blended Face Powder in Invisible Blend 20) and learnt a brilliant trick to minimise pores (I'm totally obsessed with my pores!!).
You tip a small amount of loose powder into the palm of your hand, then rub it in with your finger and then press onto any areas where the pores seem enlarged. Brush away any excess with a clean brush and hey presto!!!!…. perfect skin!! Look!!
Clinique Meet Your Match
I then did my obligatory toilet shots so I could show you the perfection in a different light. I just can't help myself!
Clinique Meet Your Match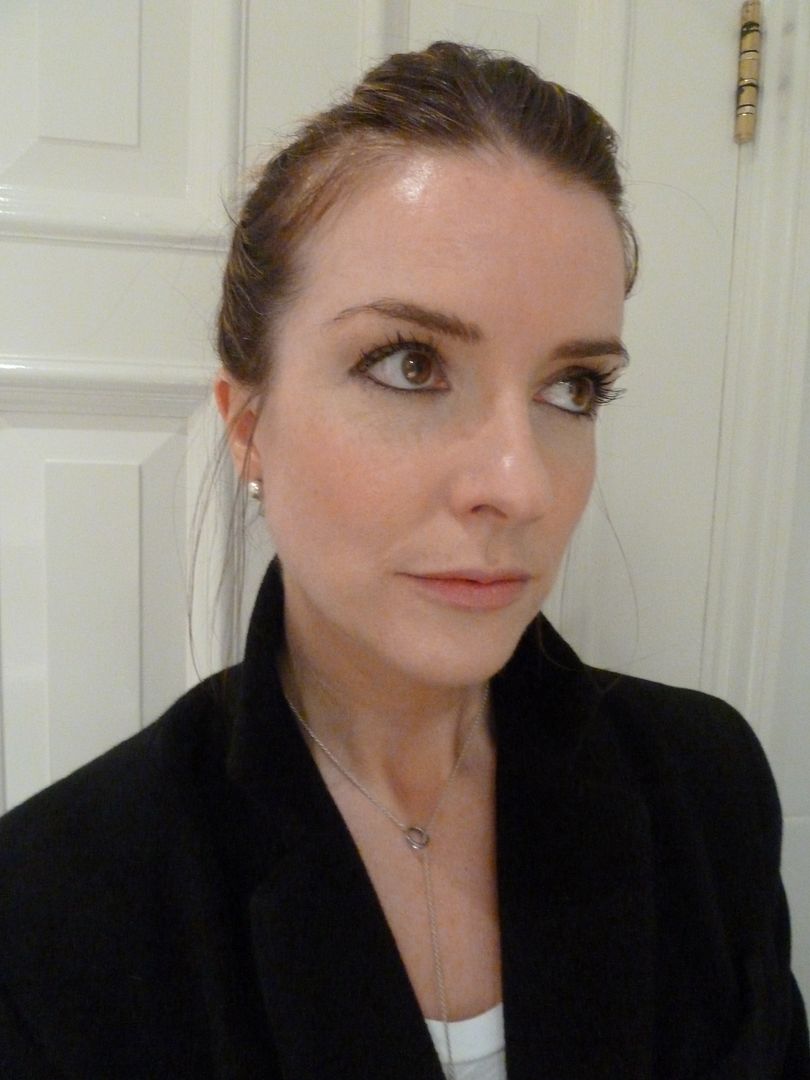 Clinique Meet Your Match
This is the first time I have used a Clinique foundation and I am certainly impressed. It's definitely worth taking the time to talk to the counter experts to find the formulas that suit your skin type and wish list best.
I'm happy!!
As a side,
I am also loving Clinique's new Moisture Surge Intense Skin Fortifying Hydrator.
It is fab fab fab for dry winter skin (and comes in a pretty pink pot!).
Ree
XXX