Check out these yummy shades from Accessorize.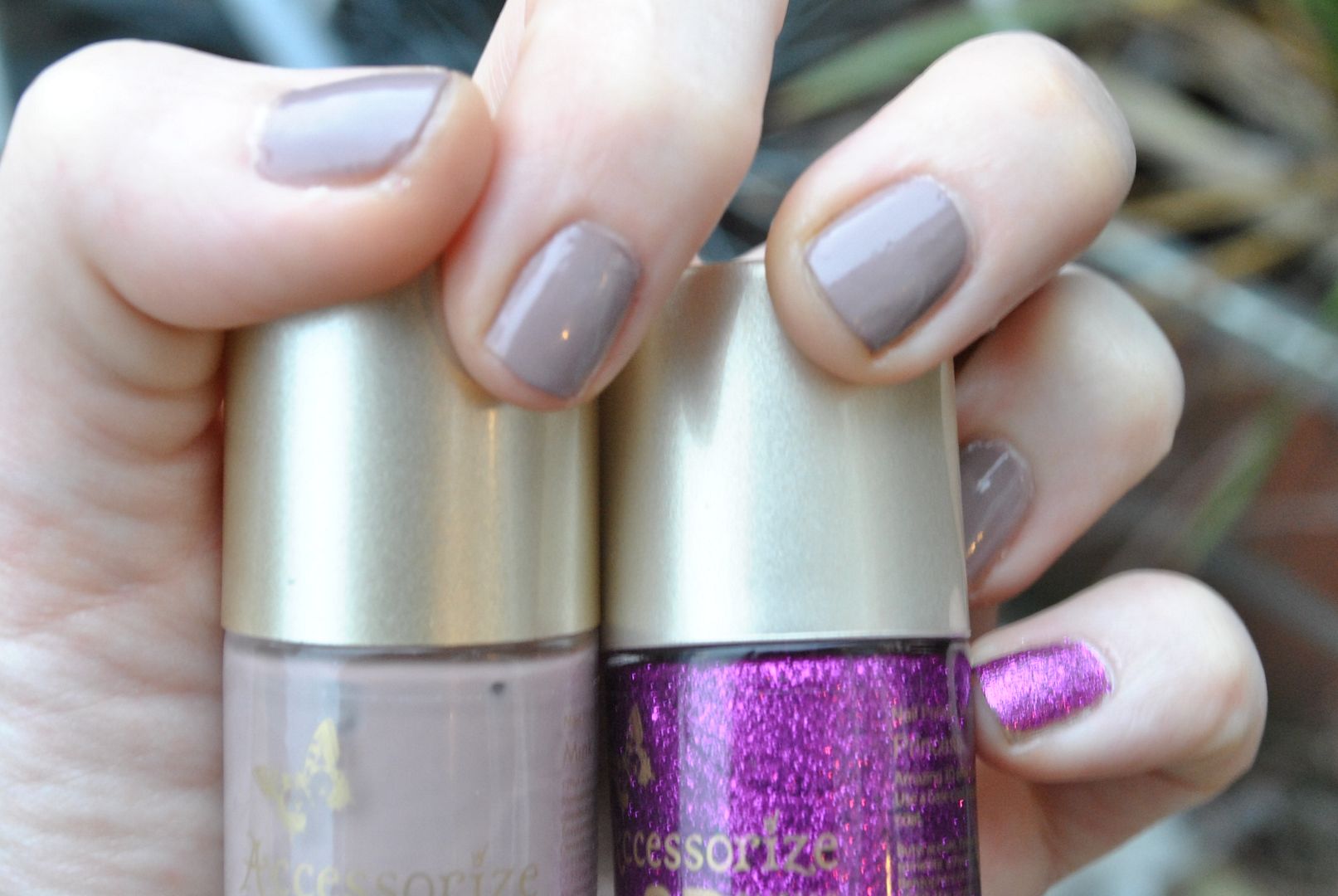 Nails by Accessorize
The taupey shade is called Mink and is from the new Autumn/Winter range. This is 2 coats but the coverage is so good that you could easily get away with one.
The accent colour is called Princess from the new 3D glitter nail polish range. It's gorgeously sparkly and shimmery and I am addicted to glitter right now (and forever!!). This is 2 coats.
Polishes cost £4 each and are available now from Superdrug and Accessorize.
Here's a peak at the rest of the colours from the collections…
Accessorize Autumn Winter 11 Collection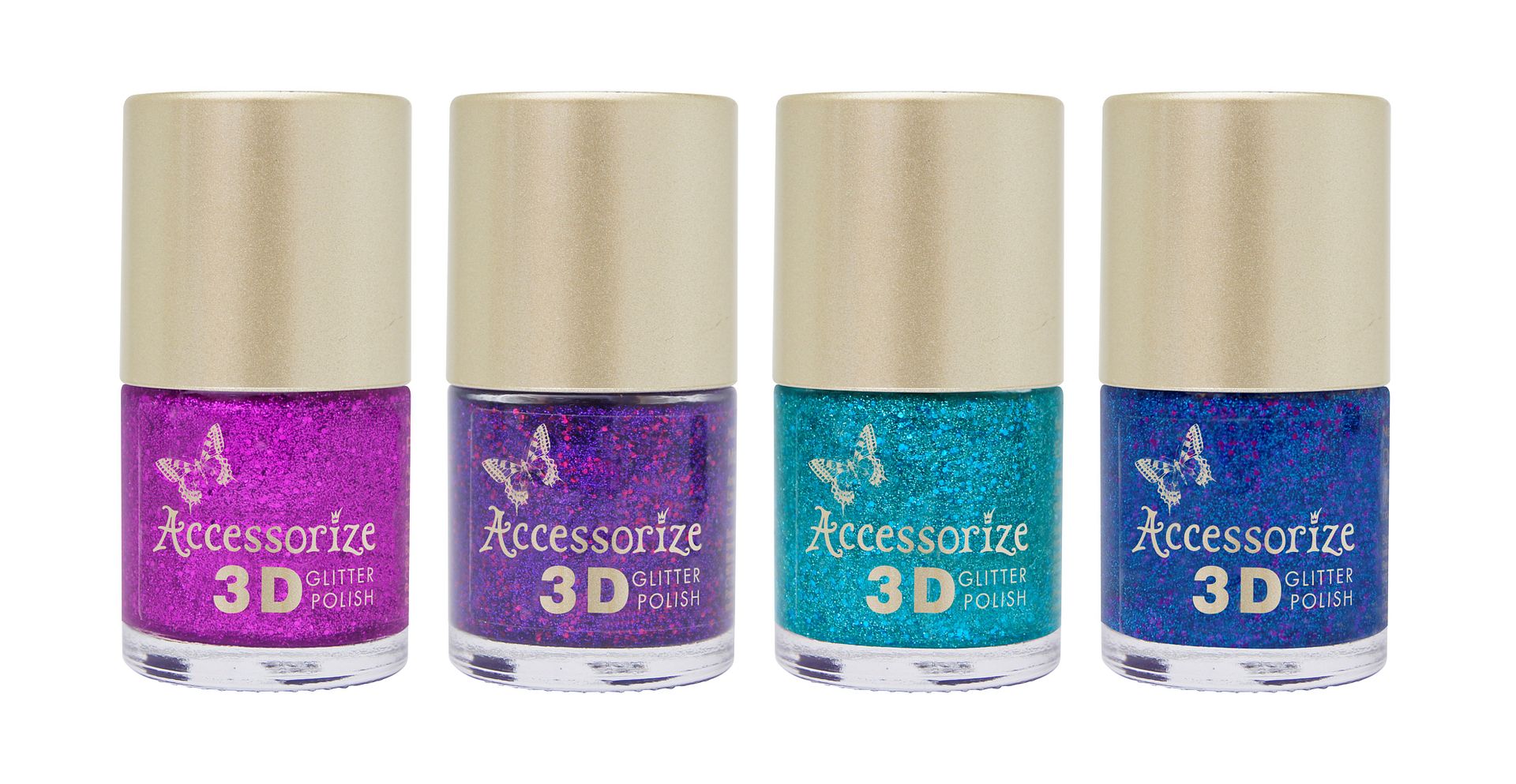 Accessorize 3D Glitter Nail Collection

Accessorize Metallic Nail Collection
They are so easy to apply and dry super fast. I'd definitely recommend you try them.
Which ones would you pick? What colours are you loving at the moment? What do you think of my colour combination? Too many questions? Ooops that was another one!!
Ree
XXX