Last week I was invited to try out an exciting new way to detox and break down fat – the infrared domes.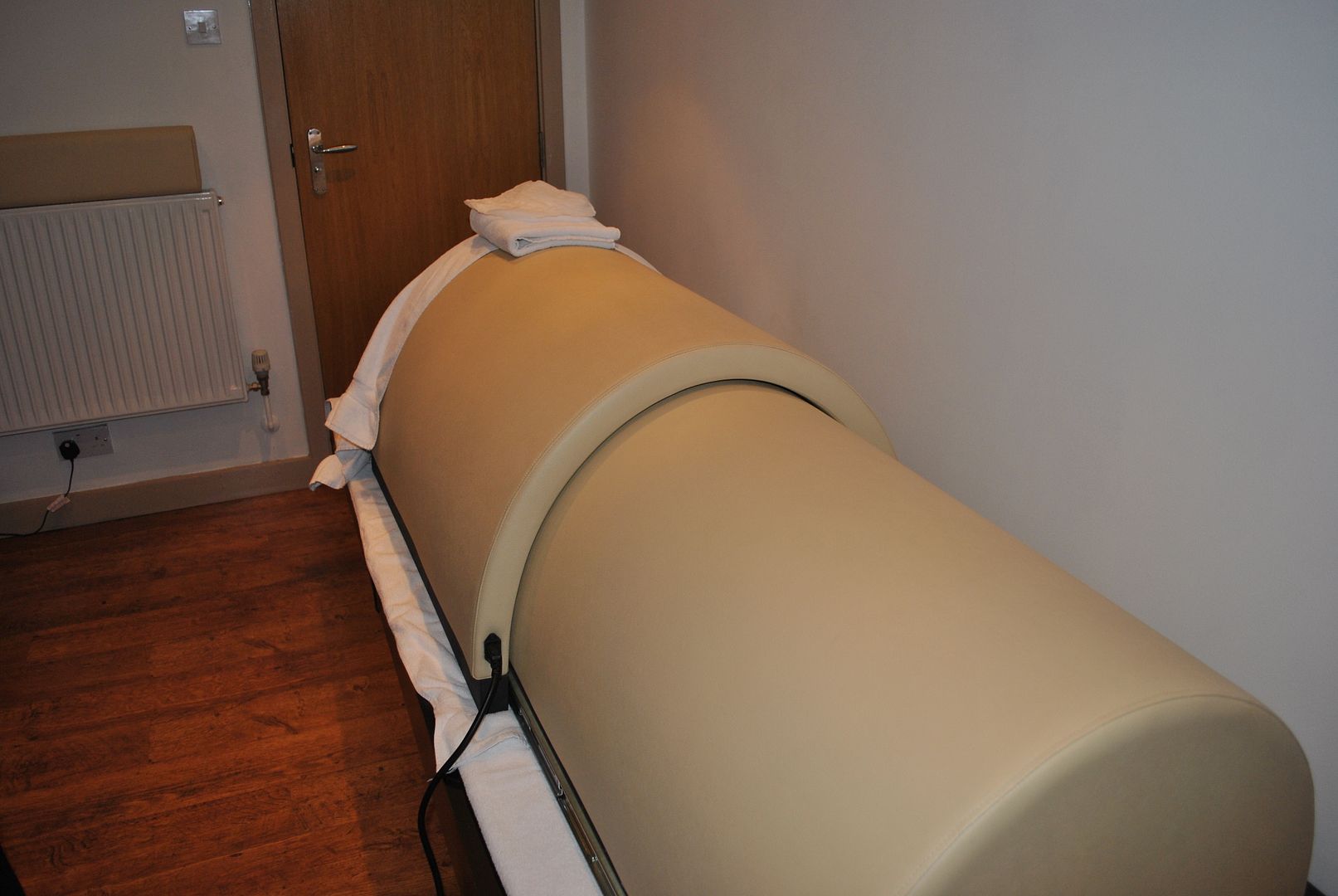 I was promised that I would sweat out toxins, break down fat, and burn up to 600 calories in a half hour session. BRING. IT. ON.
So I travelled into central London as excited as a kid on the way to Disney because there is nothing that appeals to me more than burning calories without moving a muscle!
You basically strip off, lie in the infrared dome, first for 15 minutes on your front, then you get flipped over and do the last fifteen minutes on your back.
You retain your dignity at all times as you're inside the dome and under a towel. It becomes less ladylike when you start sweating like you have never sweat before. It's really quite amazing. Apparently you sweat as much as if you had run 22 km. Except you are just laying there!!
Now don't get me wrong, it's no walk in the park either. It's very very hot and towards the end of the session you start to think that perhaps you can't take much more but then it's over and you get to lay there and ccol down slowly.
What's special about it, is that it's not just a case of getting hot and sweaty, it's how you get hot and sweaty.
The technology of the black carbon dome gradually heats up the body by emitting vibrations of far-infrared rays that are in line with the infrared naturally produced within the body. The heat penetrates up till 40 mm under the skin, which is purifying, in depth cleansing and cellulite fighting.
I really did feel like I had shrunk when I got out. It took quite a long time to cool down but there is no rush to leave place and you can get ready slowly. As I walked back to the station I suddenly felt an amazing sense of exhilaration and rush of adrenalin. And that's when I decided that I wanted to do it again!!
And I lost 2 lbs last week too!
For more information visit www.mydetoxdiet.co.uk
Ree
XXX