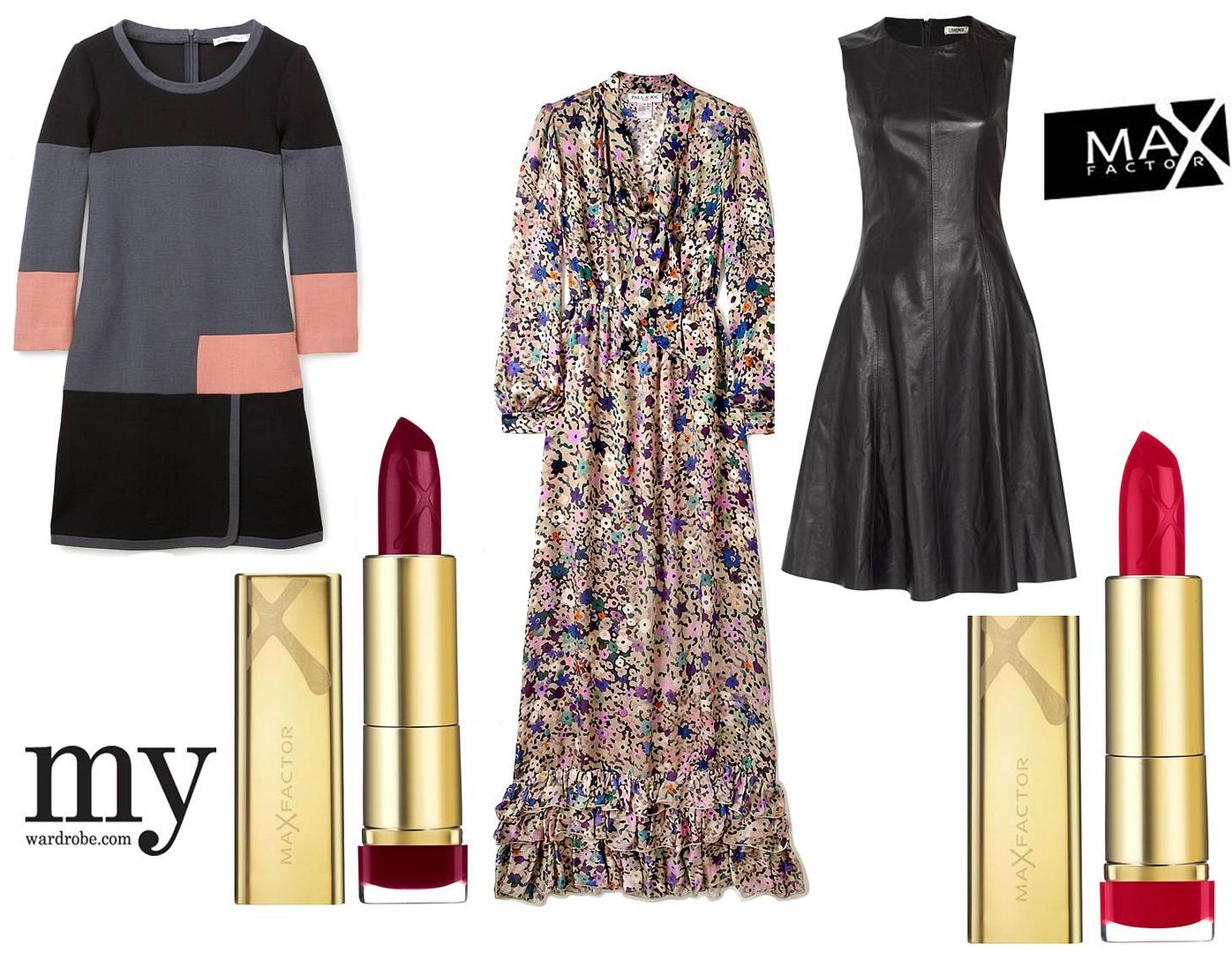 Here is some lovely beauty and fashion news for you, all in one!!
Max Factor and My-Wardrobe have come up with the most fabulous idea. For seven days only starting on Tuesday 25th October, Max Factor's gorgeous Colour Elixir Lipsticks, as used by Pat McGrath at the AW11 Gucci show, will be given away with selected AW/11 dresses at www.my-wardrobe.com.
These lipsticks are a personal favourite of mine and I have quite a few of them in my makeup collection! They are super moisturising, thanks to their 60% 'Elixir' treatment which consists of shea, avocado, aloe butters and anti-oxidant white tea. The lipstick is really easy to apply, it glides on, covers and perfects any dryness, and has brilliant pigment. This is a previous lippie diary I made using Max Factor's Colour Elixir!
The Colour Elixir lipstick you receive has been perfectly matched to the style and trend palette of your chosen my-wardrobe dress by Max Factor's official Makeup Artist, the amazing Caroline Barnes. In case I haven' told you before, I completely love her!!!
Caroline will also be offering bespoke lip beauty tips and can be seen discussing AW/11 trends and how to rock the best lip in town exclusively on www.facebook.com/maxfactoruk and www.my-wardrobe.com from 25th October 2011.
Throughout the 7 day exclusive, all dresses within three super-stylish and diverse my-wardrobe trends – Modern Fetish, Love Story and Come Fly With Me – will be gifted with a Colour Elixir.
This season is all about lipstick but with Colour Elixir, you don't have to compromise the moisturised feeling you get from gloss. With this collaboration you'll be getting free lippie and free expert advice!!
Ree
xxx