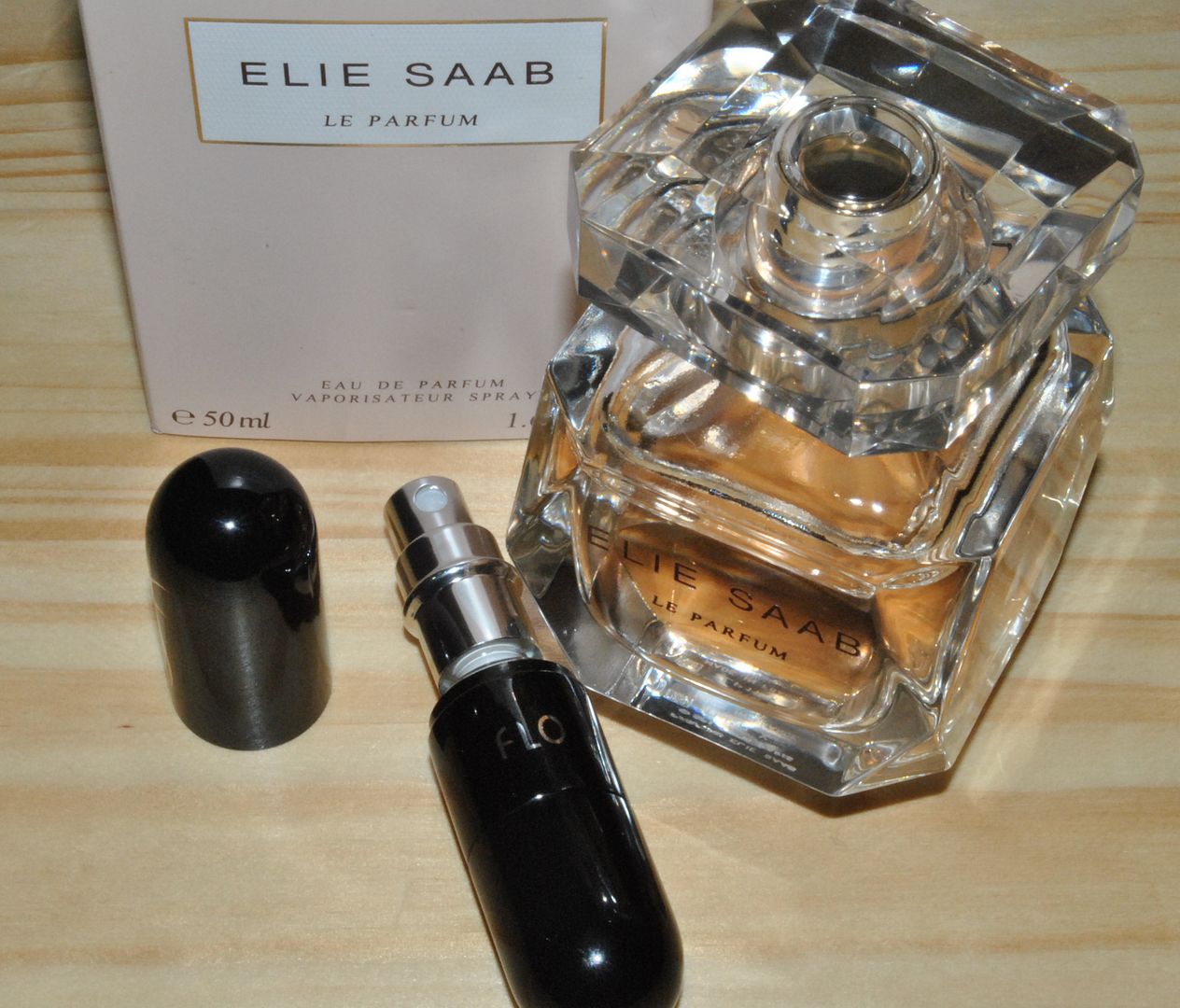 Before I start, apologies for the super cheesy title. I couldn't help it!
Anyway, I have had a major new discovery that I wanted to share with you. Well it's major for me anyway!!
It's called Flo and it's the answer to all my fragrance worries. Simple but super effective, it's a cute little fragrance atomiser with an integral filling mechanism and a flexible rubber nozzle which means it can fit on to any perfume bottle.
And it's perfect if you flit between different perfumes like I do because it holds enough for about 50 sprays.  Just about the right amount before you want to alternate to another favourite in your collection.
Right now I have Elie Saab Le Parfum in it, which I absolutely adore at the moment. It's a wonderful fragrance that I keep getting tons of compliments on, and it's packed with orange blossom, jasmine, cedar wood & rose honey. Gorgeous!!
I love my little Flo because its internal cannister is made of glass which means Elie Saab stays smelling exactly like Elie Saab.  Always important!! It's easy to wash for when you want to switch too. The best thing about it is that it fits easily into my bag, a perfect size if you're carrying a clutch, and it doesn't have to compete for space with all my other important essentials (makeup, makeup and makeup!).
Also, because I rush around like crazy all the time, I often forget to spray my perfume, remember when it's too late and then am completely gutted! Now I just know it's in my bag.
Flo is from a cool range called Beauty Heroes, it's available from Boots for £9.99 and comes in black, silver or pink.
Prices for Elie Saab Le Parfum start at £38 and it's available nationwide at all leading department stores.
There are some Christmas ideas for you!!  Too soon??
Ree
XXX