Last Friday I experienced a blissful interlude of pampering down at my local Dove Spa. I was treated to the Drift Away package which promises to deliver an hour's holiday with a combination of four different treatments.
I have to say, it was a brilliant treat, and it left me feeling super relaxed and my skin looking and feeling really nourished.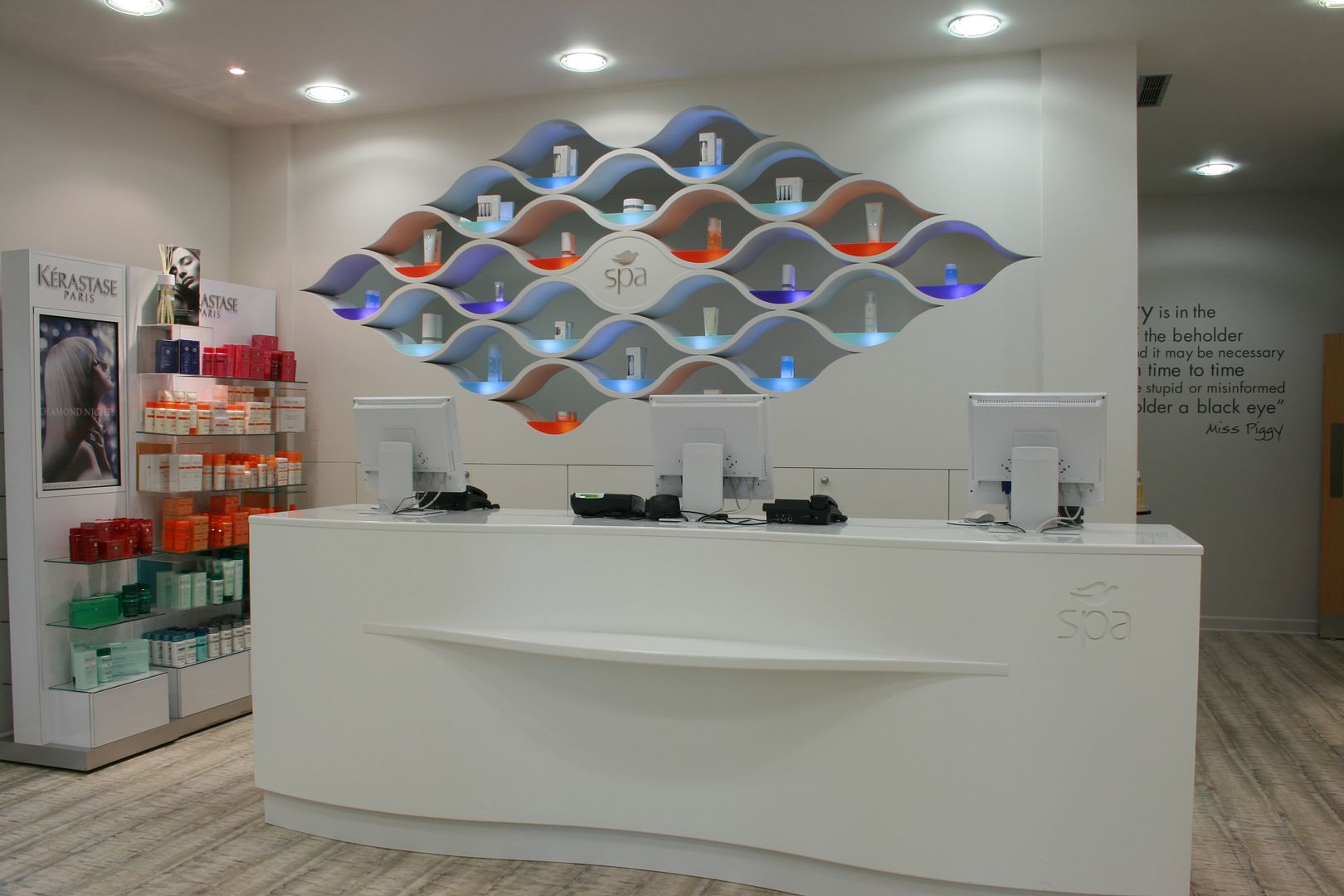 It started with the Dove Spa Skin Talk, which is a brief analysis of lifestyle and skin to identify for you, and the therapist, the best way to look after your skin. It provides information about moisture and hydration, elasticity and pigmentation and is jolly interesting!! After a brief consultation about my skin concerns, the therapist was then able to select the perfect products to use on me during the treatment.
The treatment started with a gorgeous back scrub using a self-heating exfoliator, which is like having your back softly scratched whilst having a gentle massage at the same time. Bliss! It then moved on to an amazing back massage that had me sinking into the bed. The products felt so good, super soothing and nourishing.
A facial was next where the therapist focussed on hydrating my skin. The products smell and feel amazing so I was super excited to get some mini samples to try at home.
The last part of my treatment was an arm and hand massage which I found super relaxing. I could have had a head or foot massage in its place but opted for the hand treatment.
My skin was gleaming when I left and I felt amazing. I'd thoroughly recommend it. It is also amazing value for money – £39 for a full hour plus the skin talk.
That's a special offer price until 29th October 2011. Visit dovespa.co.uk for more information. And as it's National Spa Week this week, why not!?
Ree
xxx