All the excitement around Breast Cancer Awareness month is really starting to hot up, and it's amazing to see everyone coming together to encourage people to get wise about breast cancer. So I particularly wanted to tell you about some of the ways companies are raising awareness and funds for the cause.
This first thing really struck a cord with me…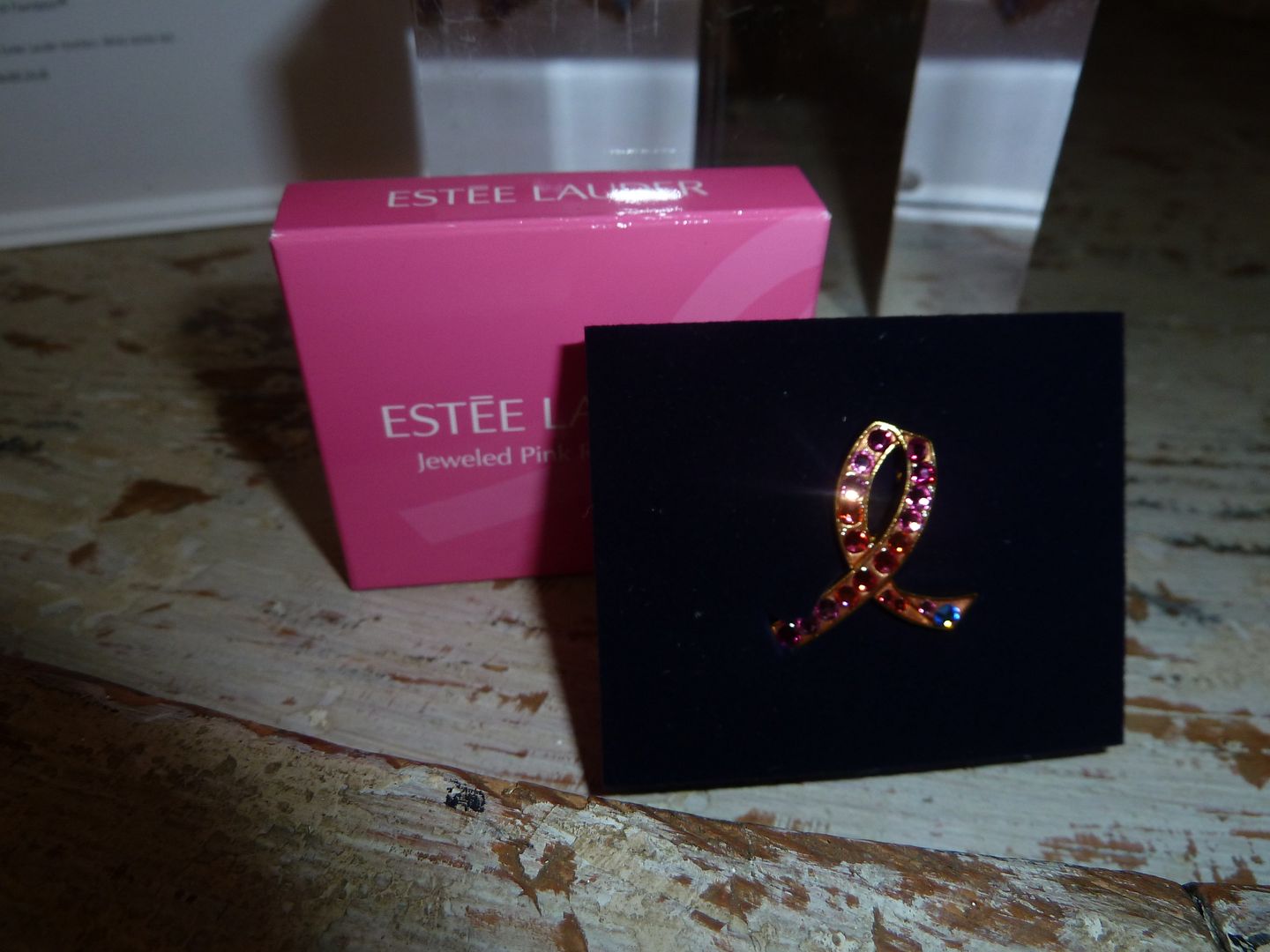 This is Estee Lauder's latest Breast Cancer Awareness ribbon pin,  and quite a special one. In the photo you can see that one of the pin's crystals is actually blue – and this is really rather poignant.  The blue crystal represents the one percent 1% of all people who are diagnosed with the disease that are men, and the countless men who are impacted through the diagnosis of a loved one.
This little blue crystal made me feel really emotional, because I think sometimes we can forget about the poor boys when it comes to this issue. Not only can men actually suffer from breast cancer, but their lives can be ruined by the suffering of the ones they love. This is a wonderful nod to them.
The pin retails at £10 and the full RRP of all October sales will go directly to The Breast Cancer Research Foundation. You can buy it here.
I also love this limited edition Elizabeth Hurley pink lipstick and bag. It's a gorgeous Pure Color Crystal Lipstick in Lavish Pink and the cutest little bag. I love these lipsticks and it's a perfect pink so a great opportunity to get involved. The set retails at £18.50, £5 of which will go to charity.
And if you're more of a gloss girl, you'll love these mini lip glosses from Clinique on a pretty little keyring. They are the Long Last Glosswear SPF 15 glosses in best selling Clearly Pink, Air Kiss and Cabana Crush and are £15 with £2 going to The Breast Cancer Research Foundation.
If you're feeling flush and want to make a bigger contribution, and also get yourself something super special at the same time, have a little look at this beauty.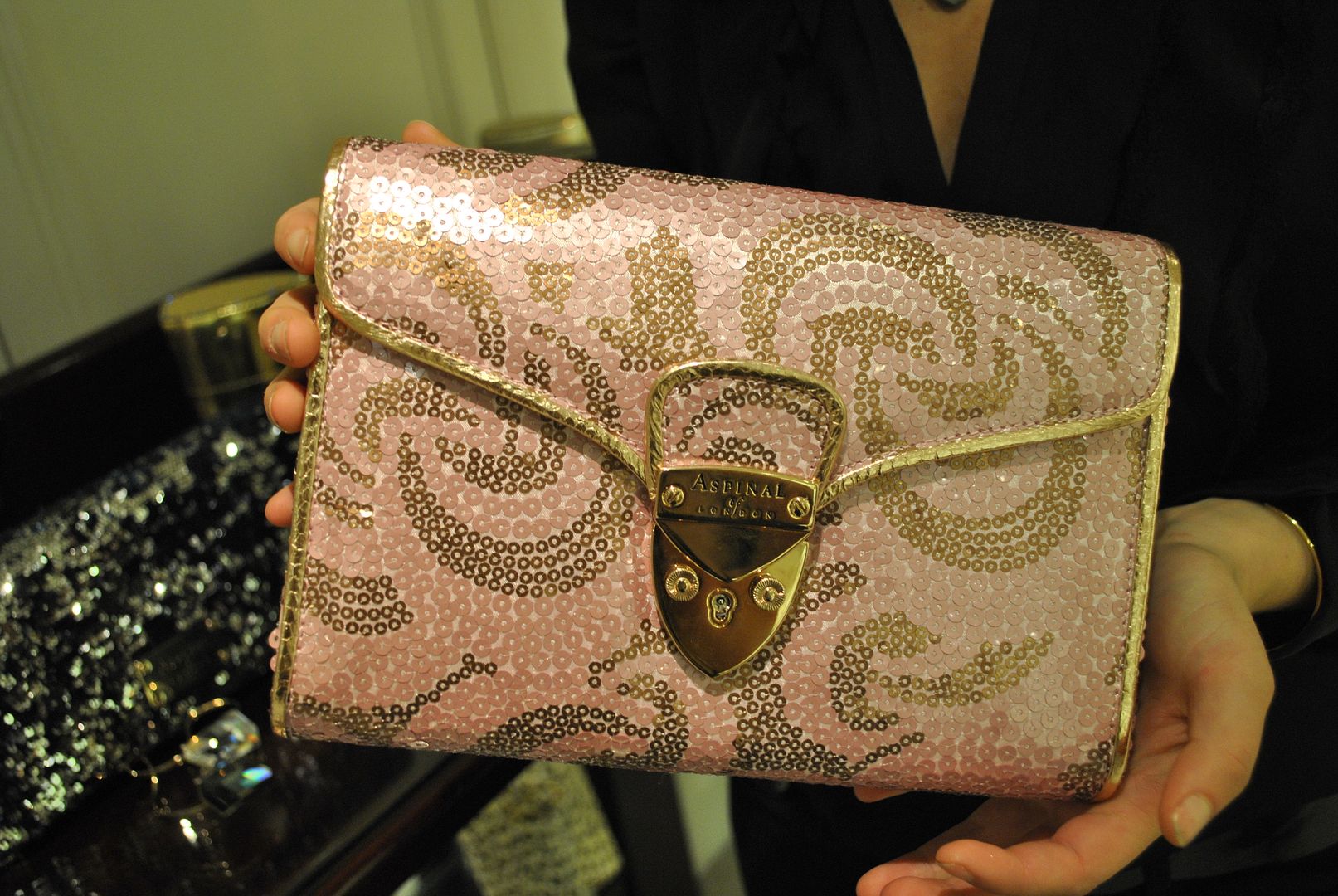 It's another of Liz Hurley's efforts, this time with Aspinal. It costs £375 with £100 of that going to The Breast Cancer Research Foundation. That could definitely ease the guilt of another bag purchase! Visit www.aspinaloflondon.com.
1 in 8 women in the UK and in Ireland will be diagnosed with breast cancer during their lifetime. And don't forget about the boys!
Ree
xxx