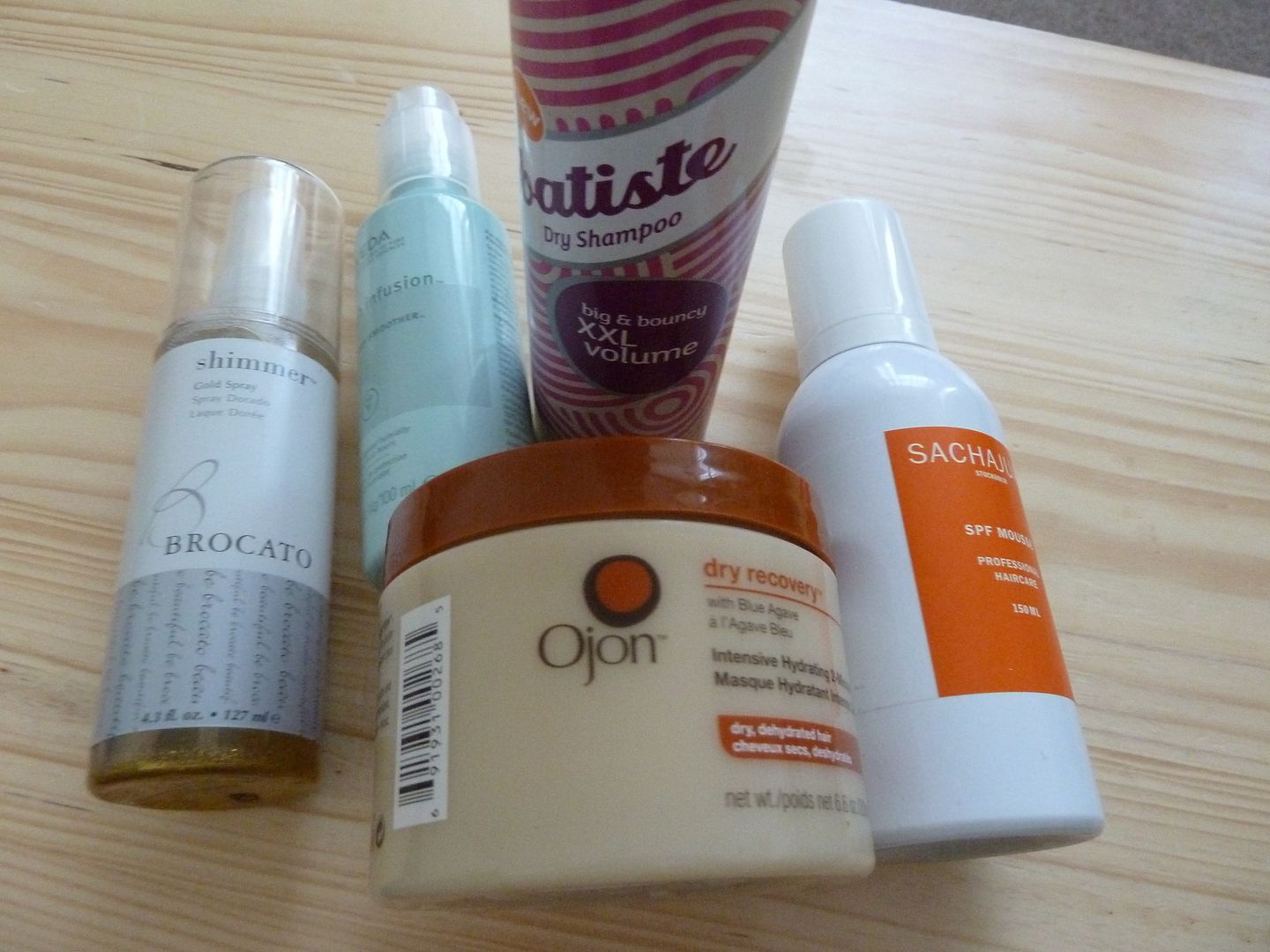 Hair is kind of a different deal in the Summer months. Just like our skin, we need to look after it in a different way to make sure it behaves itself properly. You only get out what you put in!
It is definitely putting in some  extra effort on the conditioning front.
Along with my regular shampoo (I always use Head and Shoulders smooth and silky hydrating shampoo) I have been using Ojon's Dry Recovery Intensive Hydrating 2 Minute Hair Mask. It smells gorgeous, has Shea Butter, Jojoba Oil, Mango Seed Butter and Ojon Oil and is super hydrating, leaving my hair silky and smooth. I can comb it straight through with no problems. It costs £28 and is available from Harrods, John Lewis and Fenwicks.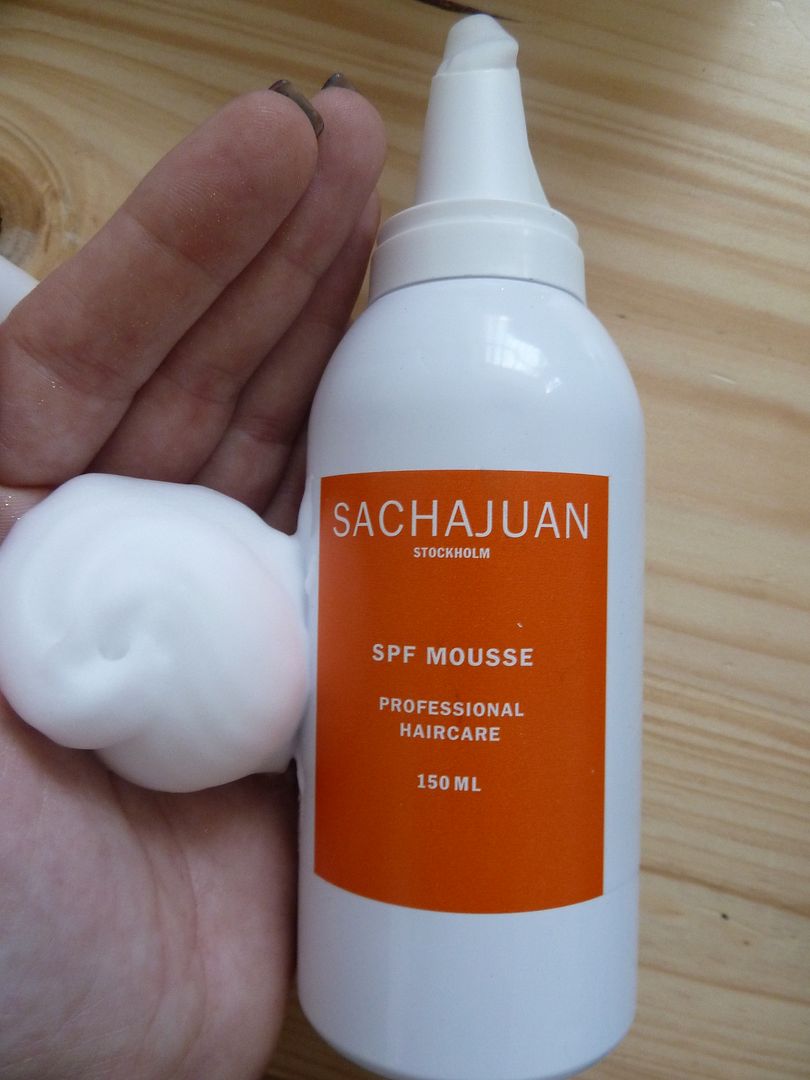 I always make sure that my hair is adequately protected in the sun. On hot days, I have been using an SPF mousse. This one from Sachajuan is lovely. I just work it into my hair once it's towel dried and then I style it. When I say style it I actually mean blast it with the hair dryer for a few seconds and hope for the best!
The Sachajuan SPF Mousse is lovely. It contains a UV filter and something called 'Ocean Silk Technology' which is where they extract valuable proteins and minerals from sea algaes. It is super light yet leaves my hair shiny and bouncy and protected (my main concern). That's £18 and you can buy it online.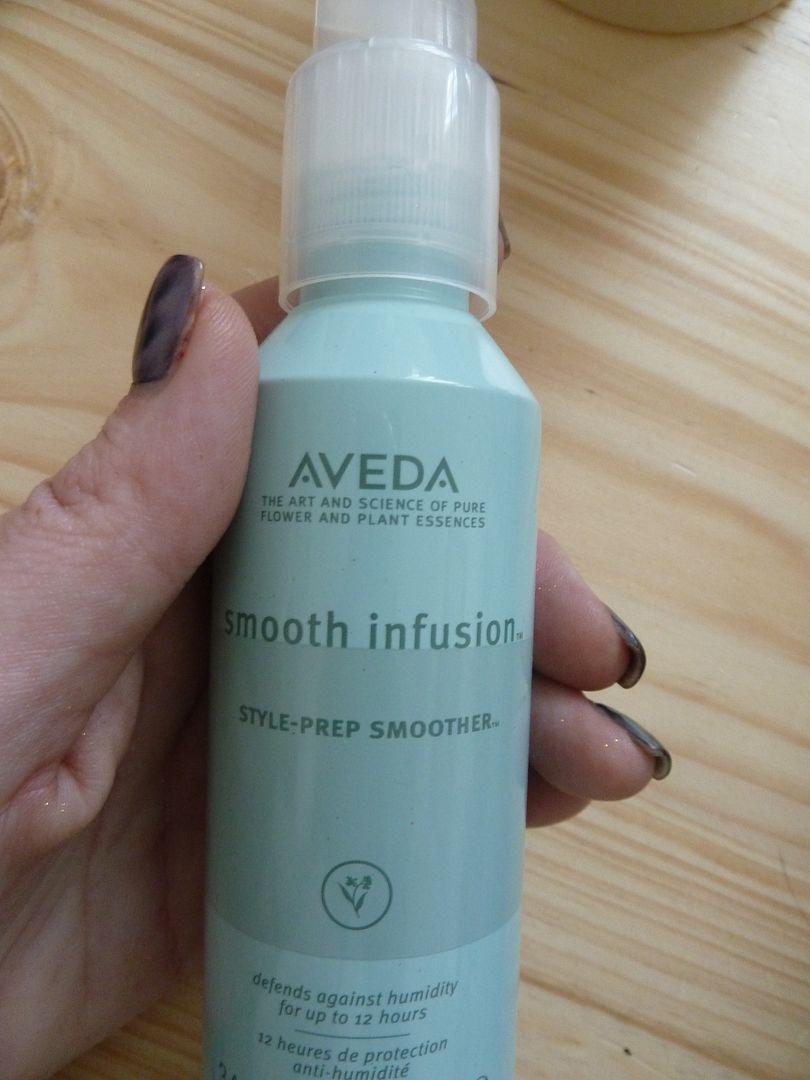 Another fab discovery for wild summer hair is Smooth Infusion Style Prep Smoother (£18) from Aveda. I completely LOVE it! I am the first to admit that I am pretty rubbish at hair. I have kinks and bends and really sharp ends, and I have absolutely no skill to deal with this. Smooth Infusion is a little miracle worker.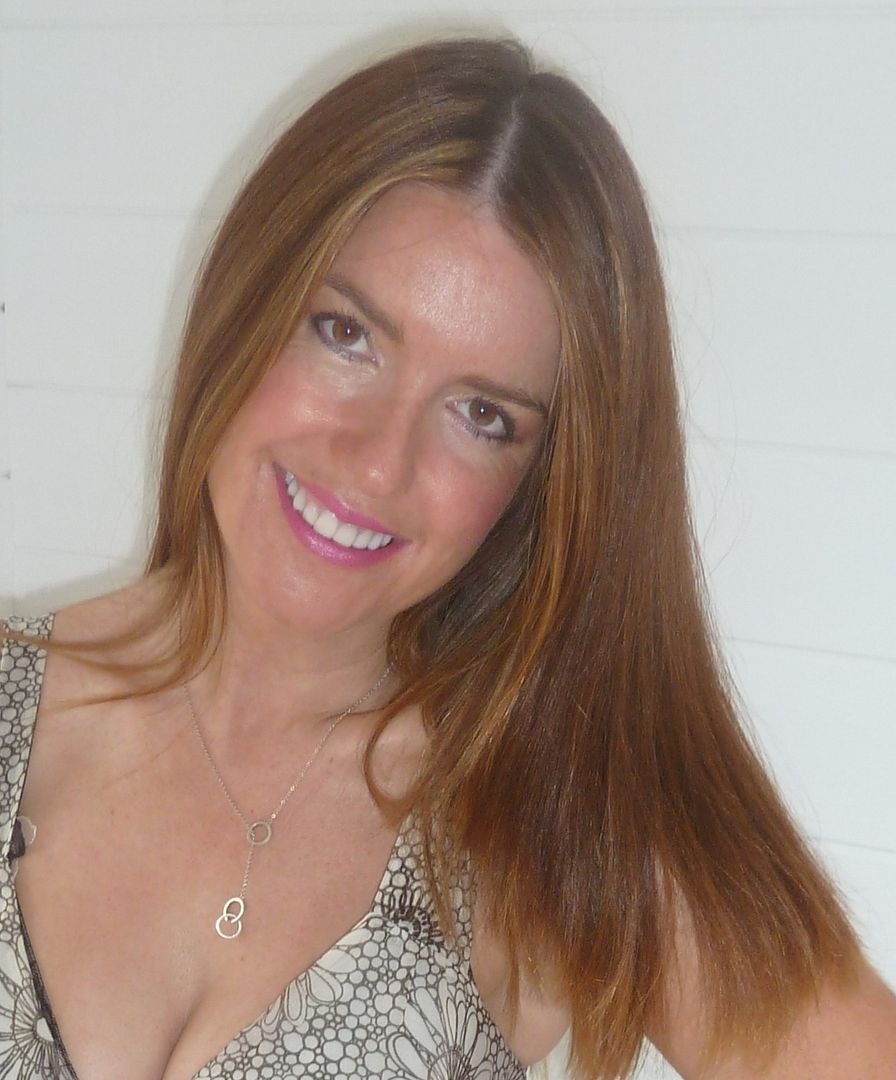 I have a lot of hair, so I work in about 4 pumps, brush it through, blast it with the hair dryer whilst smoothing it with my fingers, and my mop is tamed and sleek. Amazing!!!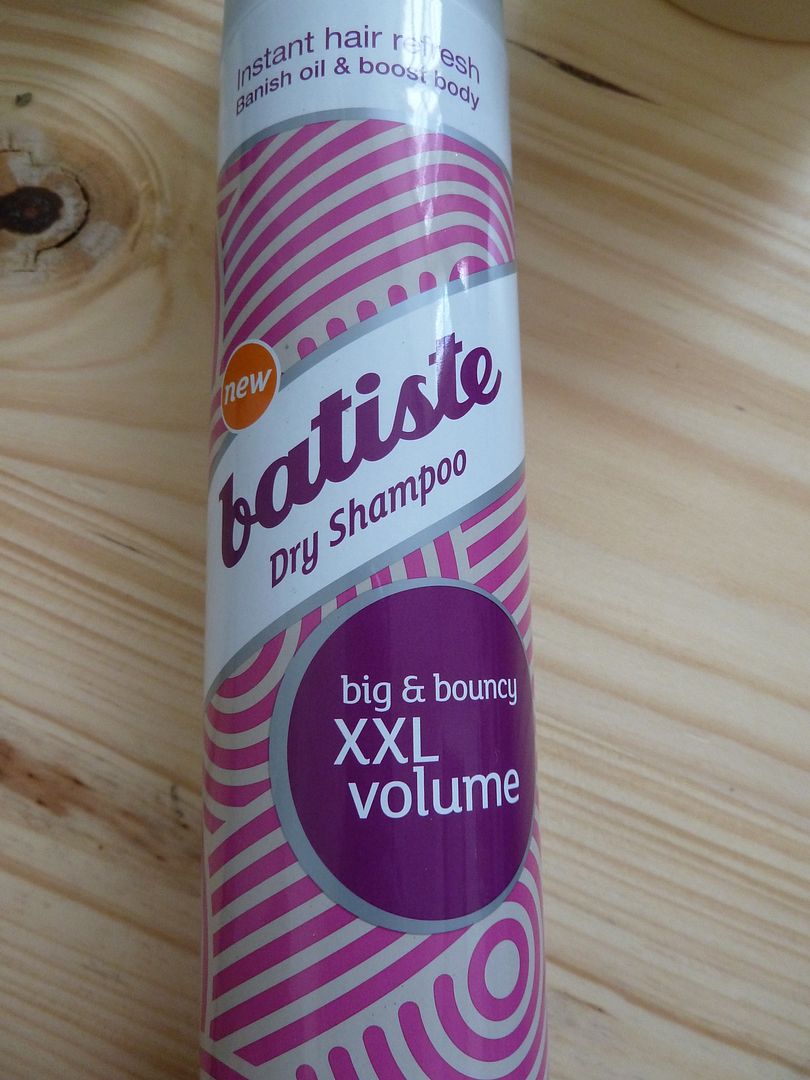 My next trick is for flat hair rescue. When it has gone a bit limp, I've been using the latest dry shampoo from Batiste – XXL Volume. It is really effective. You just spray and massage it into the roots and you get a major volume boost. Fabbie!! It's also great in the heat which tends to make your hair a bit greasier than usual. It absorbs oil and freshens everything up. It cost £3.99 from Sanisbury's, Superdrug and Boots.
My last hair fave is a really fun one. Gold dust!!! At a press day this week I was introduced to this wonderful Gold Shimmer Spray from Brocato. It's fabulous! You literally just point and spray and you get the prettiest golden glints and glow.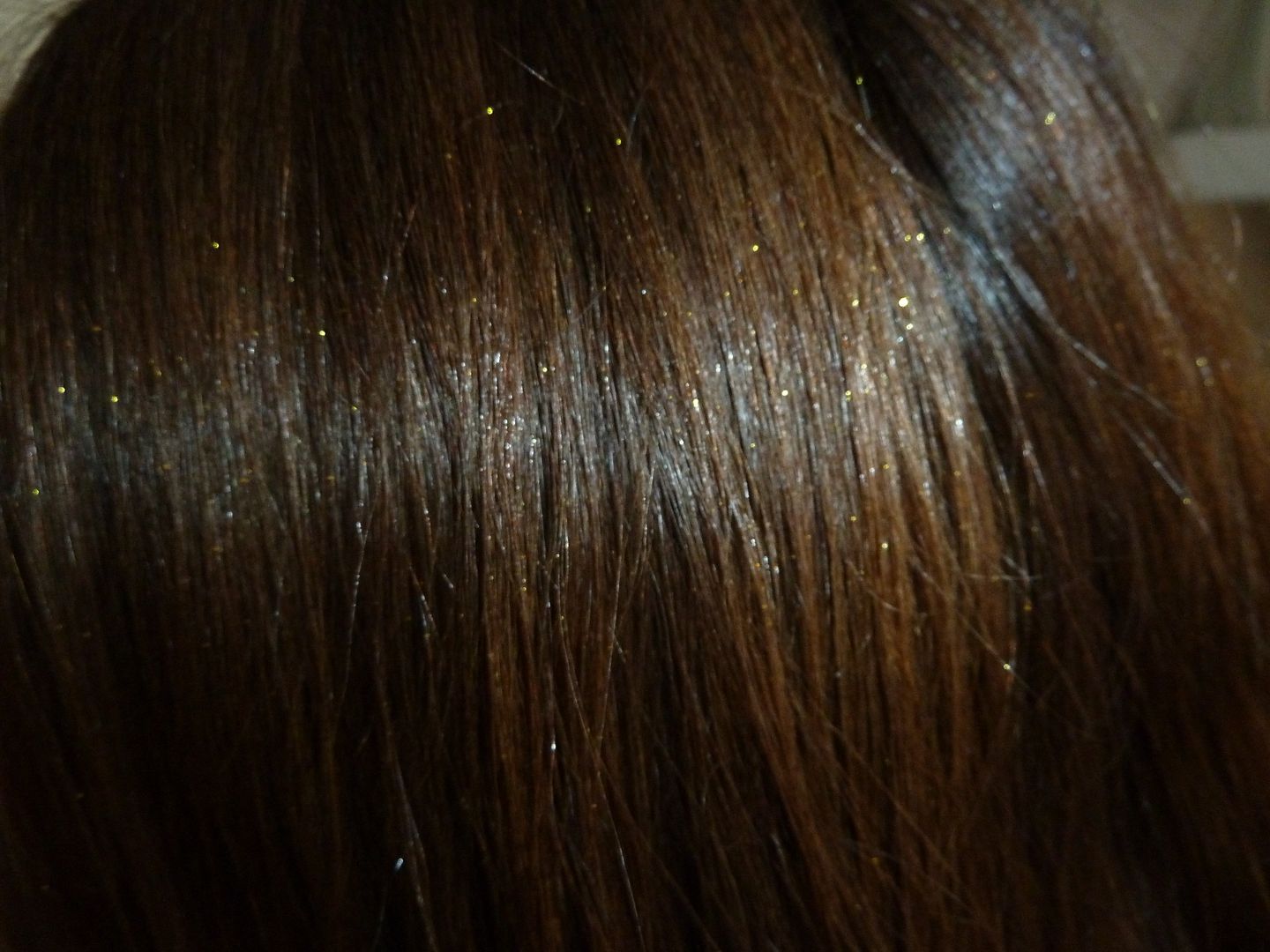 It also comes in silver and pearl but I love the gold to pick out my caramel lights in my hair. Pretty!!! A bottle is £12.95 – call 08705 561 929 for stockists.
And after all that. I think it's clear that I am a high maintenance kind of girl!  Gotta keep the mane looking good!!
Ree
xxx