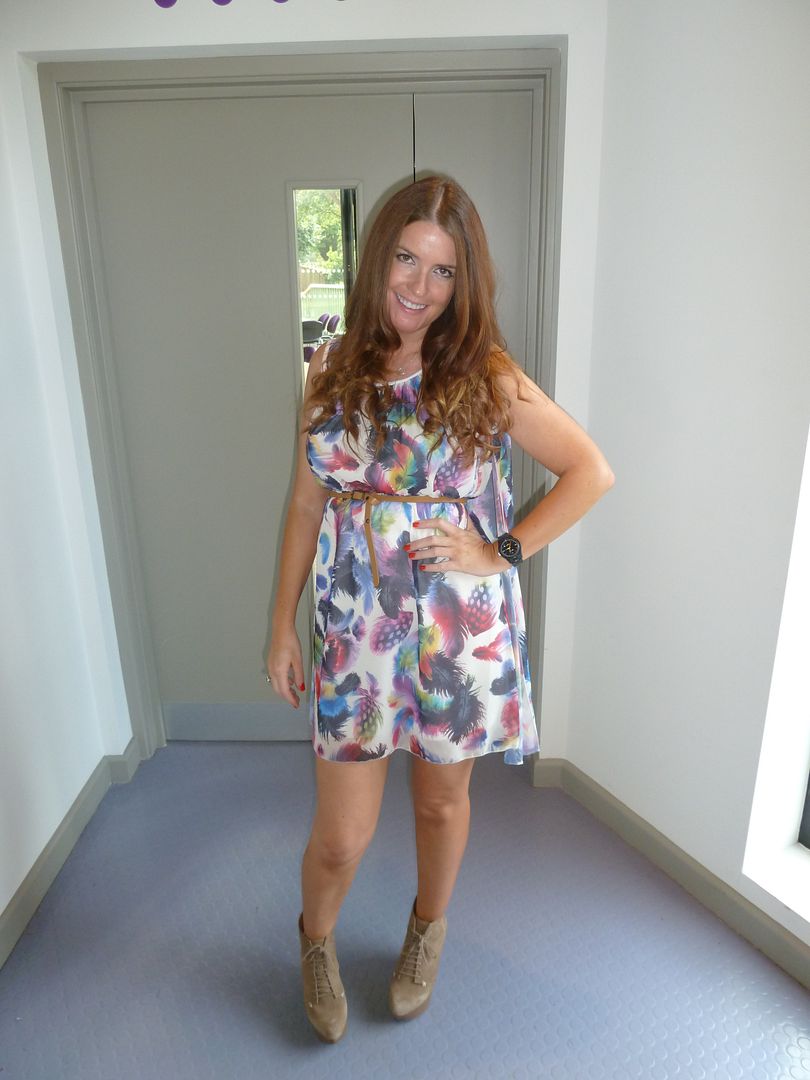 Self tan can be your best friend if you do it right, but your worst enemy if it all goes streaky-freaky. Get the perfect glow and you can cut down on make-up, get your legs out without the fear of blinding people and most importantly it means you don't have to waste hours of your life sunbathing which can lead to premature skin ageing, and worst of all, skin cancer.
I have a naturally very pale skin tone, and after years of denial and pointless sunbathing, I finally accepted this fact and have been using self tanner all year round ever since.
Here are my tips for getting a perfect, natural-looking tan straight from the bottle.
Exfoliate.
To ensure you have a lovely smooth canvass on which to apply the tan, it is crucial to exfoliate in the shower before applying self tan. Pay particular attention to dry skin areas, such as knees, ankles, elbows and hands because the self tan will stick to any rough patches and appear darker than the rest of your skin. I have been using a lovely scrub from French beauty brand Melvita. Their Algascience Body Scrub is gorgeously gritty and contains Silica granules to exfoliate. It is super gentle at the same time. The formulation foams up slightly and keeps the exfoliating particles together, so they don't just rinse straight off like a lot of other scrubs. It costs £16 but you don't need too much so it will last a while. It contains lots of lovely marine ingredients such as Laminaria Seaweed and Fucus Vesiculosus (bladderwrack to you and me!) to smooth and improve the texture 0f your skin.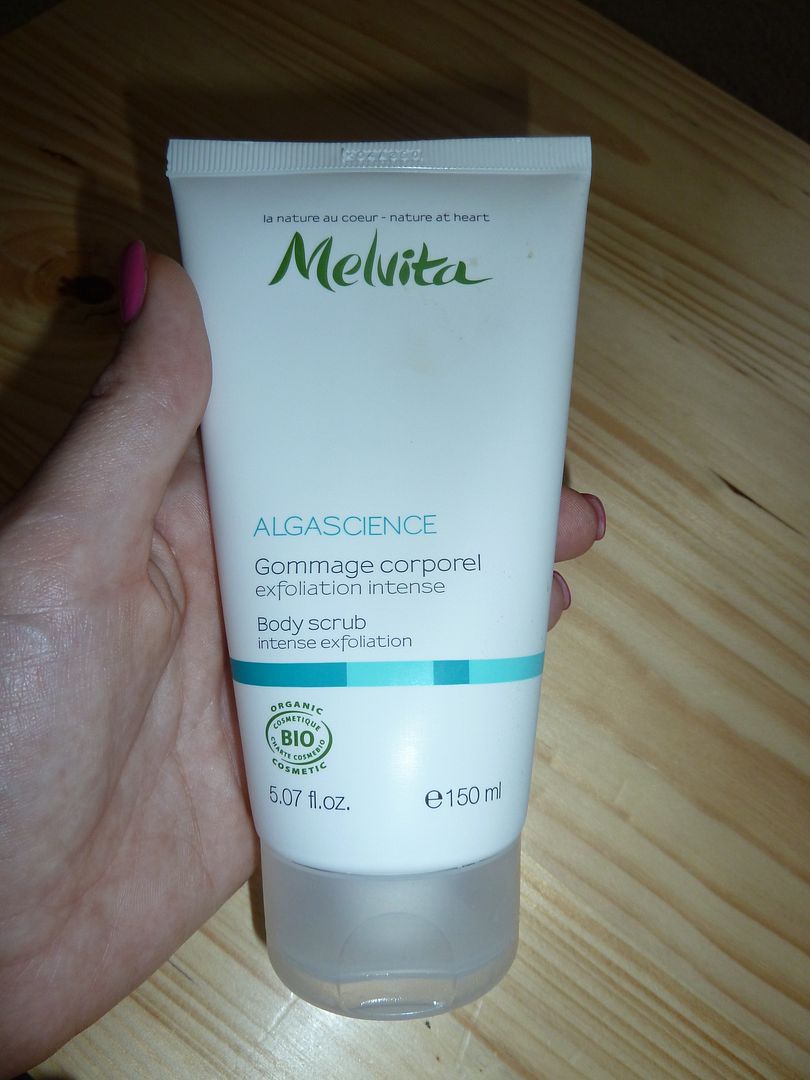 If you don't want to stretch to £16, one of my budget favourites is the new addition to the body range from iconic brand, Palmers. It's fabulously rich and has good sized bits of crushed cocoa beans that are gentle yet very good at lifting dry skin. The best thing about this (apart from the price – £4.99) is the smell. It's yummy chocolate. Delish! You can pick that up in Boots. It's getting brilliant reviews and has already been shortlisted for Stylist Skincare Awards 2011-12 in the best body scrub category.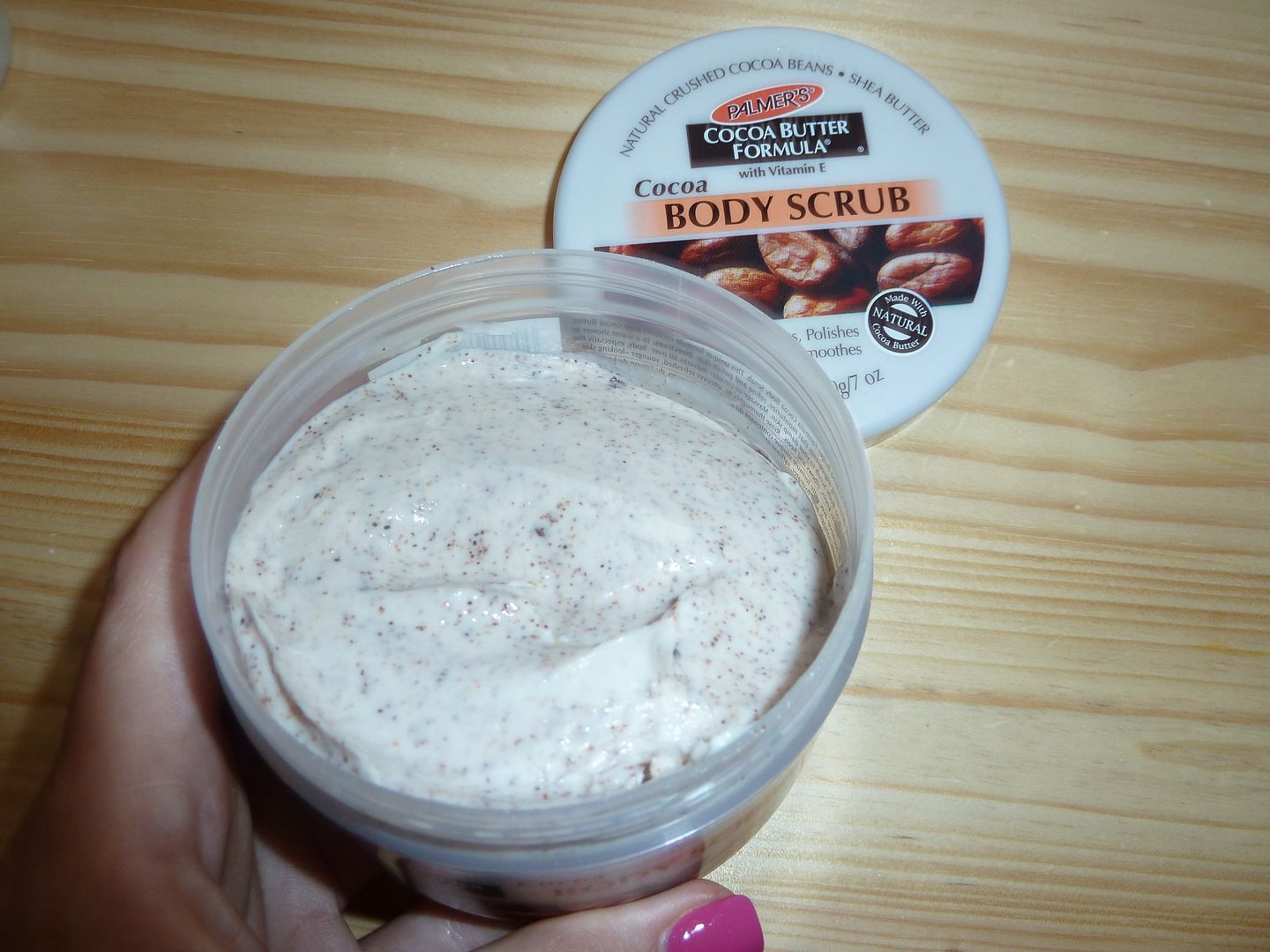 Protect the danger areas!
It is always a good idea to apply some moisturiser to drier areas, again, knees, ankles, elbows and hands. Make sure you rub it in well. Another good tip is to apply a very small amount of moisturiser along your eyebrows and on your hairline.  The moisturiser will reduce the absorption of the tan to those areas and ensure you are not left with any tell-tale signs. I usually use a moisturiser for dry skin, and the new one from Dove, Indulgent Nourishment with Shea Butter, is a current fave. It costs £5.10 at Boots and I find it a very effective moisturiser as it is very soothing on my dry skin and absorbs quickly.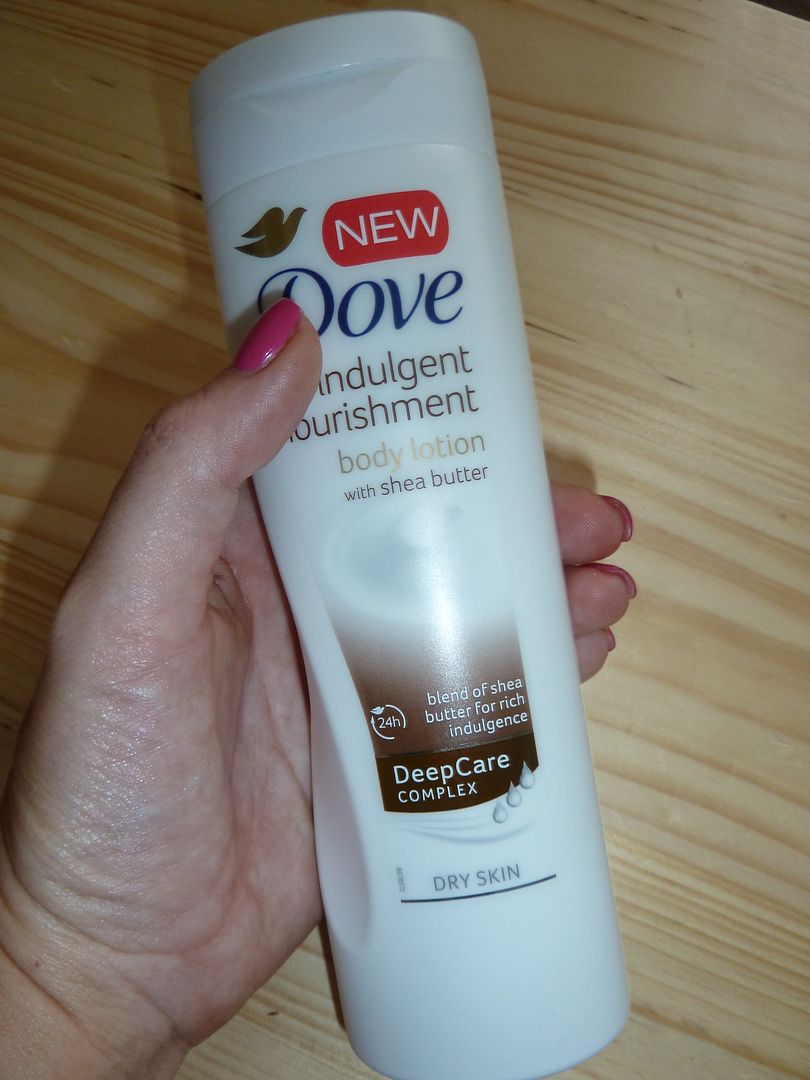 Apply!
My favourite fake tan at the moment is Lauren's Way, the new tanning range from Lauren Goodger of The Only Way Is Essex. Don't be put off by celeb endorsement and TOWIE associations; it gives a very realistic golden tan. The formula comes in lotion or mousse varieties and both are super easy to apply. The mousse is light and glides over the skin giving a great even coverage, buffs easily and dries almost instantly. The lotion has a wonderful fresh smell and is slippy and slidy which makes it very easy to work with. The colour comes out very dark at first, but don't be scared as it easily blends into a natural looking tan. Both formulas have the least self tan (biscuit!) smell I have ever experienced from all the millions of different products I have tried.  They give instant colour but also develop over 12 hours into a long wear tan which last on me for about 7 days.
My preference is to use a tanning mitt to apply the product as I think they help achieve the most even coverage and are very effective in buffing the colour onto the skin. You can pick them up from Boots, Marks & Spencer or Superdrug and they cost around £4. Some people prefer latex gloves – both will protect you from the dreaded orange palms! Put a small amount of product, about the size of a fifty pence piece on to the mitt and then apply in circular motions. I usually start with my legs and work up. The key is to do it quickly. If you use a self-tan with an instant tint for colour guidance, it is easier to see where you have applied and to ensure even coverage.
The back is tricky! If you are doing it yourself, it involves a lot of stretching and huffing and puffing!! You can buy a long wand applicator but I tend to manage by applying over my shoulders and downwards, and then from my lower back upwards. Ideally it's best if someone helps but this isn't always possible (or desirable!) so I go it alone! It is actually possible to cover your whole back you just have to attack it from every angle!!
I use fake tan on my face but just what is left on the mitt, never the actual dispensed product. It is such a small area that you need hardly any product at all so don't be tempted to over-apply. It's a good idea to tone your face immediately before to tighten pores and stop too much product getting into them. Fake tan freckles, where the product gathers in concentrated spots in the pores,  are best avoided. My fave toner at the moment is the Eve Taylor Aromatherapy Balancing Toner. It is light, gentle and soothing and contains Rose Otto and Neroli which makes it smell heavenly.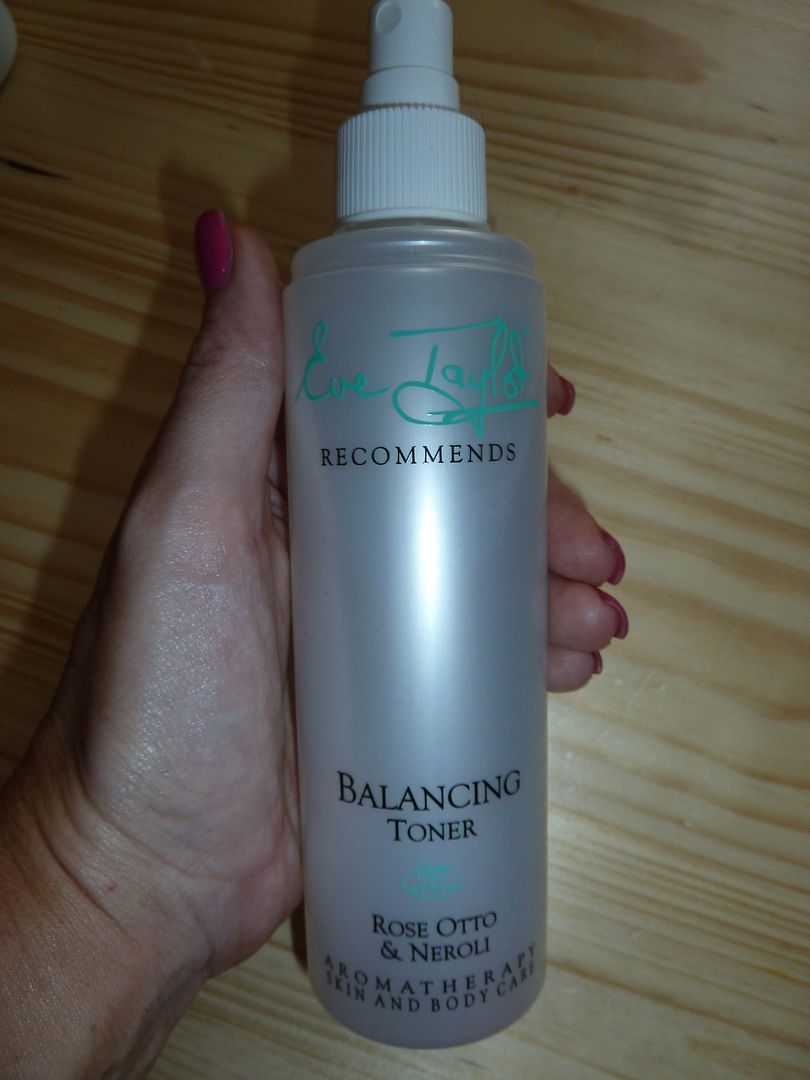 The moisturiser you have already applied should protect your brows and hairline. Don't forget to sweep the mitt quickly over the ears as you want them to match as well! Then I take a dry tissue and wipe it across my upper lip to remove any excess product. No-one wants a tan tash!
The finisher is to get a dry flannel and some moisturiser and gently buff the wrist to avoid a line where your palm starts. If you see any other areas where the tan appears too concentrated, do the same gentle buffing.
What happens next…
Tinted self tans can appear very dark at first, but this is mainly due to the colour guide that provides instant colour and allows you to easily see where you have applied the product. It will wash off when you next shower, so don't be scared. It is best to leave the tan on overnight to develop and avoid getting wet or sweaty(!) for at least 8 hours after application. Try to cover up as much as you can to avoid getting tan on the bed sheet, but don't worry if that happens because it will wash out. Wear loose clothing until the time is up so you don't rub off your tan while it develops.
Moisturise well after your shower, where the colour tint will wash away leaving you with tanned looking skin underneath. Keeping your tan hydrated is key to ensuring even fade and increasing the life of your tan, so I've been using the creamy but non-greasy Palmer's Original Cocoa Butter – it smells chocolatey and is apparently a fave for Kimberley Walsh, Cheryl Cole and Jessie J.  As an added bonus, it's super cheap – just £3.67 for 150mls at Boots.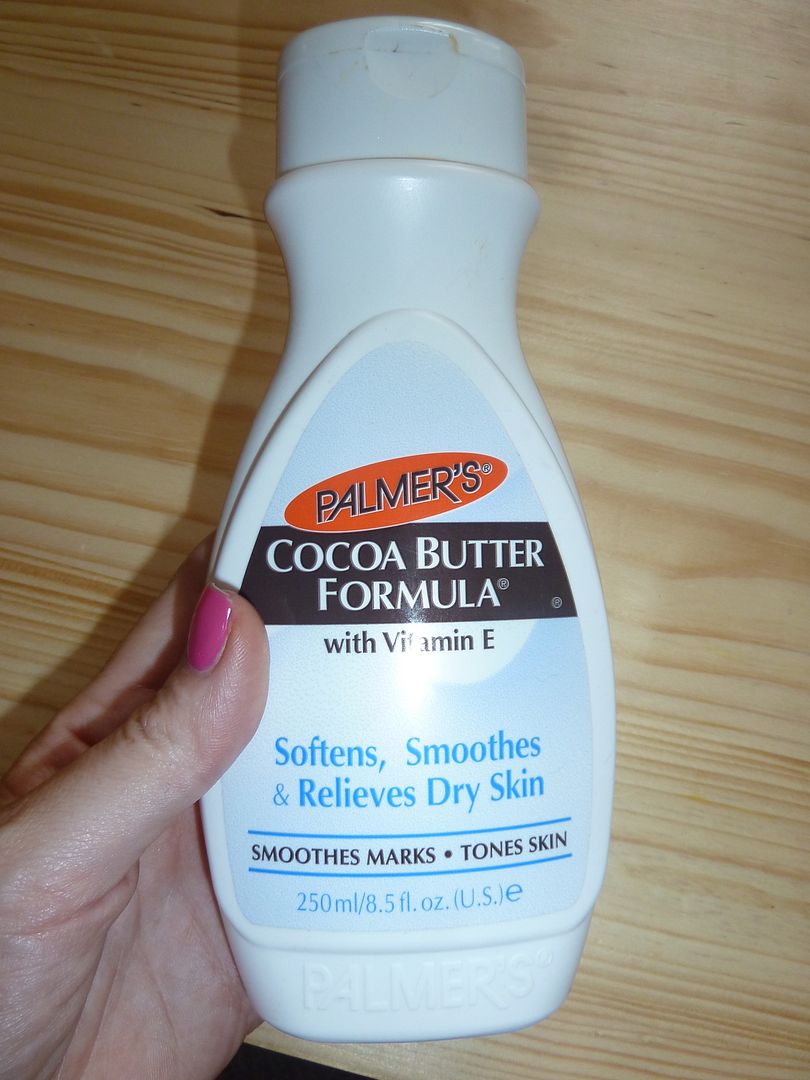 Maintenance.
Daily moisturising is a must. Do a very light scrub with exfoliator on the third day after tanning. This will help the tan to fade evenly and prepare your skin for more tan, should you fancy a top up.
If you want to completely remove the tan for a fresh start, I recommended a 10 minute soak in the bath and then just lifting the tan off with a  flannel. Soak the flannel in water and firmly rub over the skin. If it hasn't all gone, try the tried and tested trick of wiping your skin with milk-soaked cotton wool – the enzymes in the milk are naturally exfoliating so you'll be back to a lovely clean canvass and can start all over again.
I wish you happy tanning!!
Ree
xxx