Right! Well I really can't wait for these but I am going to have to,  because both these unique products don't hit stores until September 2011! It's all about hands and feet!
To start off, I have completely fallen in love with these super cute boots I spotted at a press showroom the other day. They are the result of a clever collaboration between Clarks Originals and Scottish fairtrade company, Thistle and Broom.
And I have fallen in love not only because they are super cute…. and not only because they are seriously limited edition (there will only be 1200 pairs) but because the lovely woolly bits were knitted by nanas!! Well actually that's a certain breakfast cereal isn't it, but you get the gist!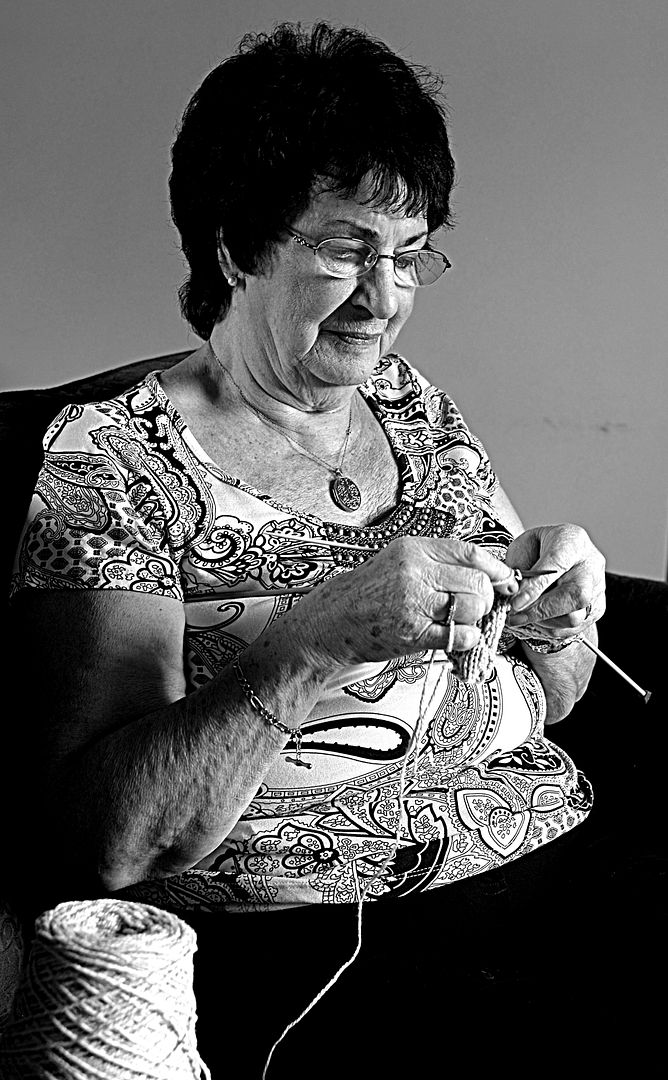 Basically, the wool used in this fab twist on the desert boot (remember those?) was sourced from the historic New Lanark Mill, which produces a superb organic range of Aran, double knitting and Chunky yarns. Then 35 handknitters living across Scotland got to work! Amazing!! A footwear classic meets Thistle and Broom's Shetland heritage…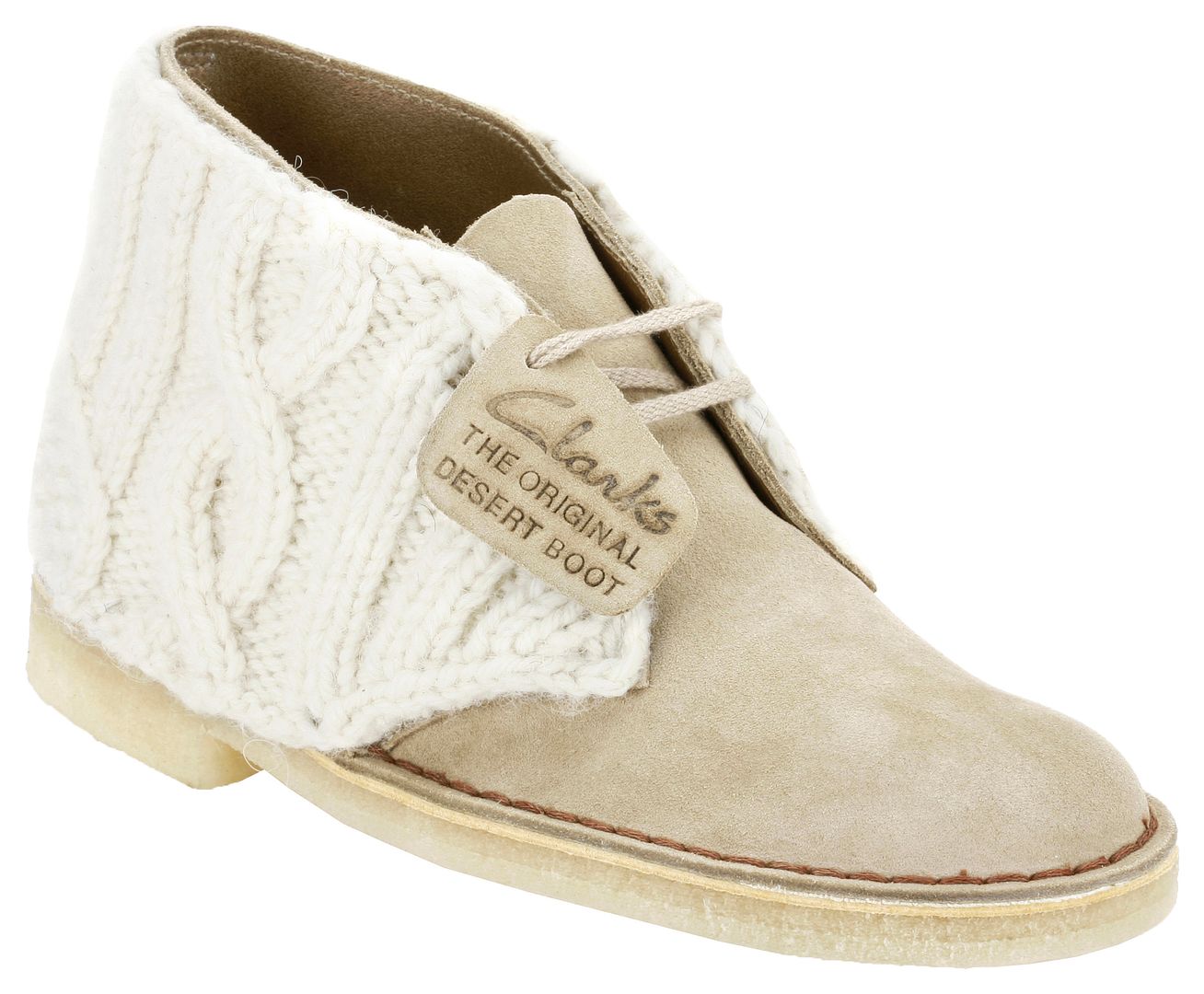 I think they would look gorgeous with skinny jeans and cosy cuddly cardigan. You can tell the weather has been rubbish in London again!
My other September product is from FashionistA at Superdrug. FashionistA is an all new makeup brand that's promising high end quality at high street prices. I managed to try out some of this fabbie new magnetic nail polish.
It's crazy stuff. You paint on one coat, hold the magnet over it for a second, and then this special effect happens! It comes in five shades – I'm wearing two of them here. The purple mainly, with the grey just on my ring fingers as an accent. They will be £6 each.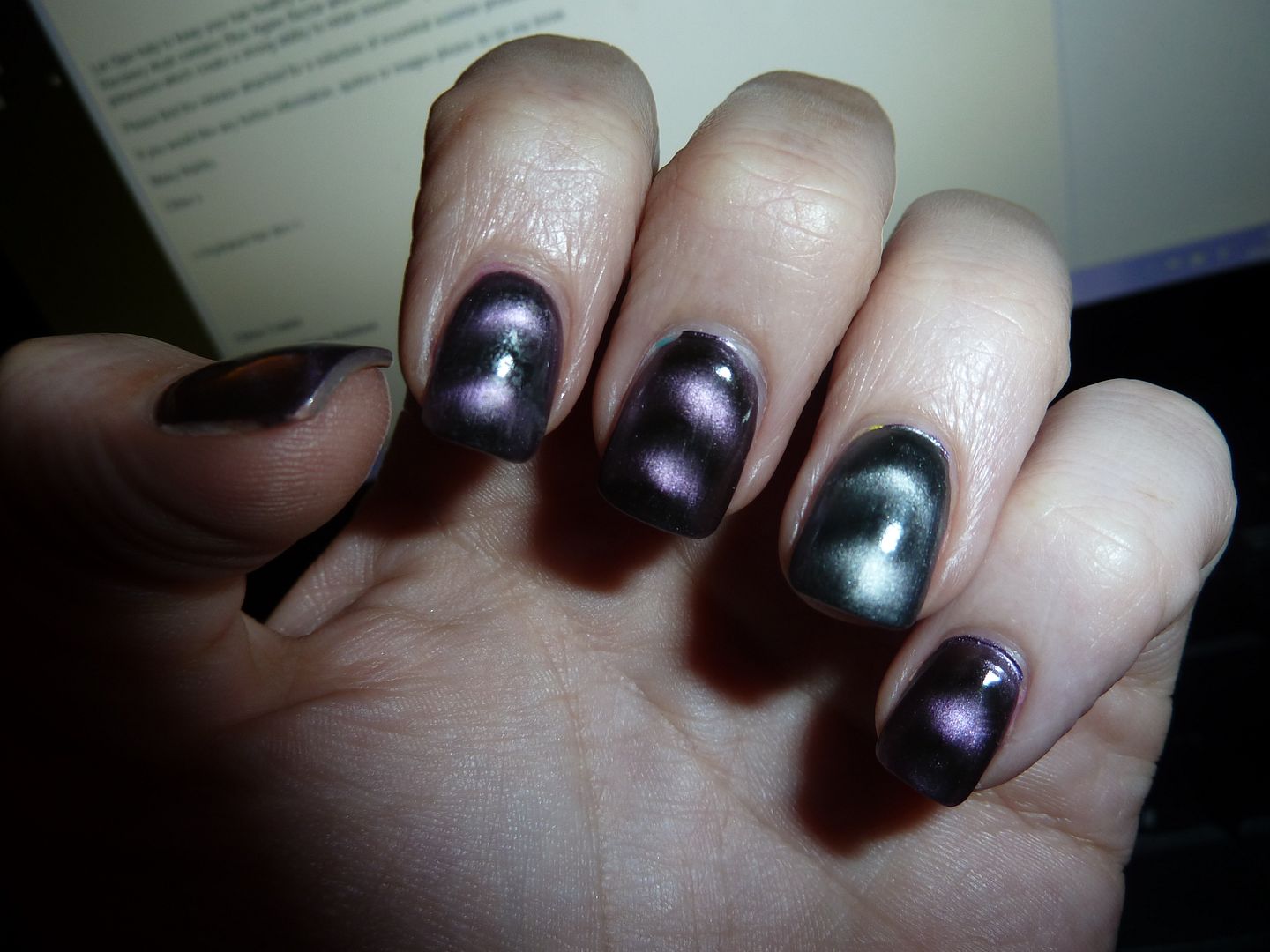 It looks quite hypnotic, and so different to the millions of other nail products I've tried. And it has already provoked a ton of compliments. In my opinion, this knocks the socks off all the crackle polishes, which I have to say I never really went for. I always thought the crackle looked like a polish gone wrong, whereas this looks like a polish gone oh so right!
So whilst I do love to live in the moment, and I never want to wish my life away, September does have lots to look forward to!
Ree
XXX