I am a nail polish addict. I always wear colour and I think Summer is a great time to really have fun with it. I had some cool multi-colour pastel nails not long ago, courtesy of Barry M, and I had so many compliments that I've been desperate to go there again. Even the postman was loving them!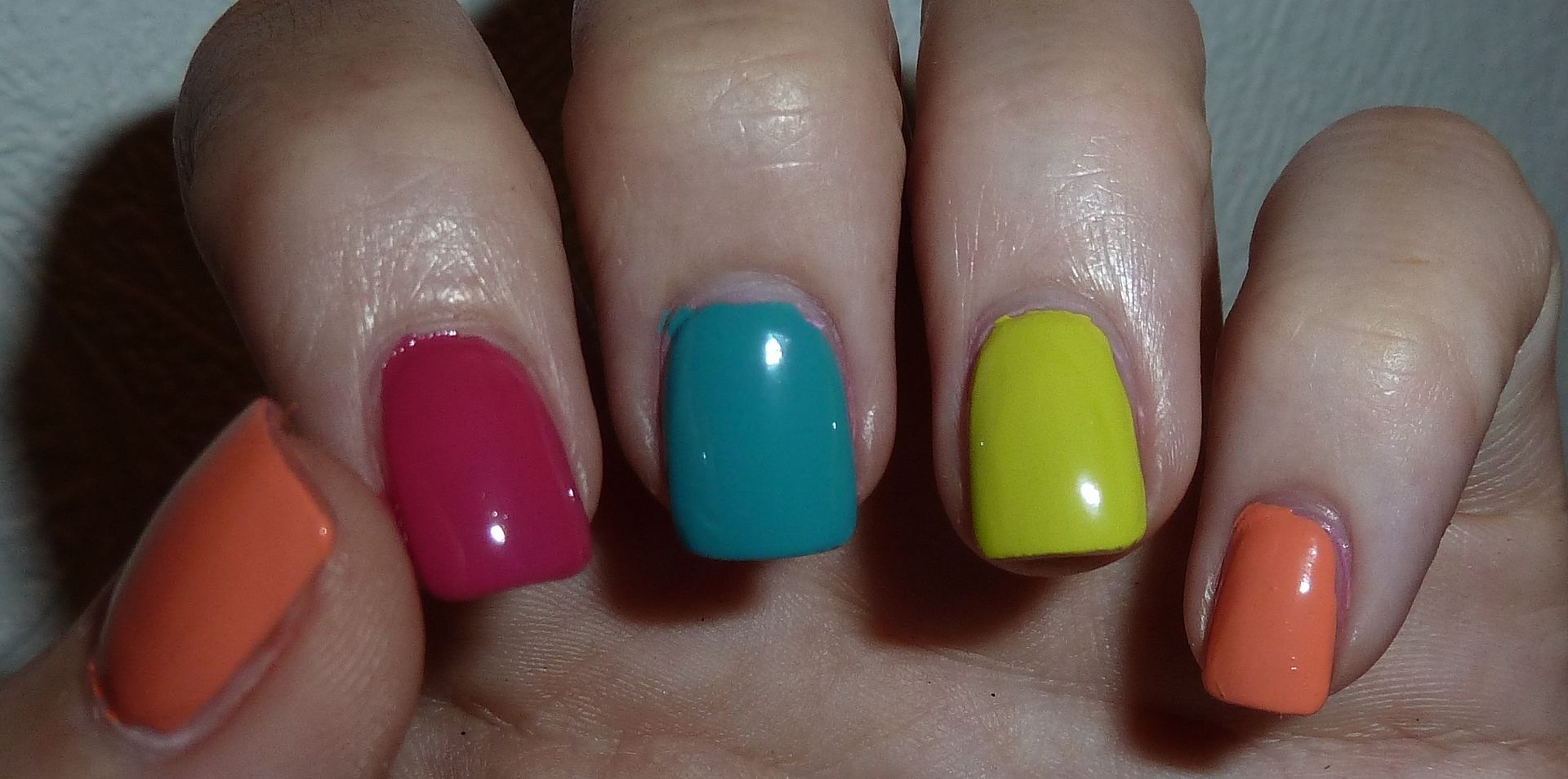 This time I went for brights.  Zingy, neon, eye grabbing colours that are super fabbie and fun. Even if the sun isn't shining, these will inject some light into your day.
If you want to try this, but you're not quite sure which colours to choose, it might help to get yourself some colours in a set like I did. It just gives you a bit more confidence to go for it. These polishes are from MeMeMe and are £14.99 for the set. They'd make a nice pressie too.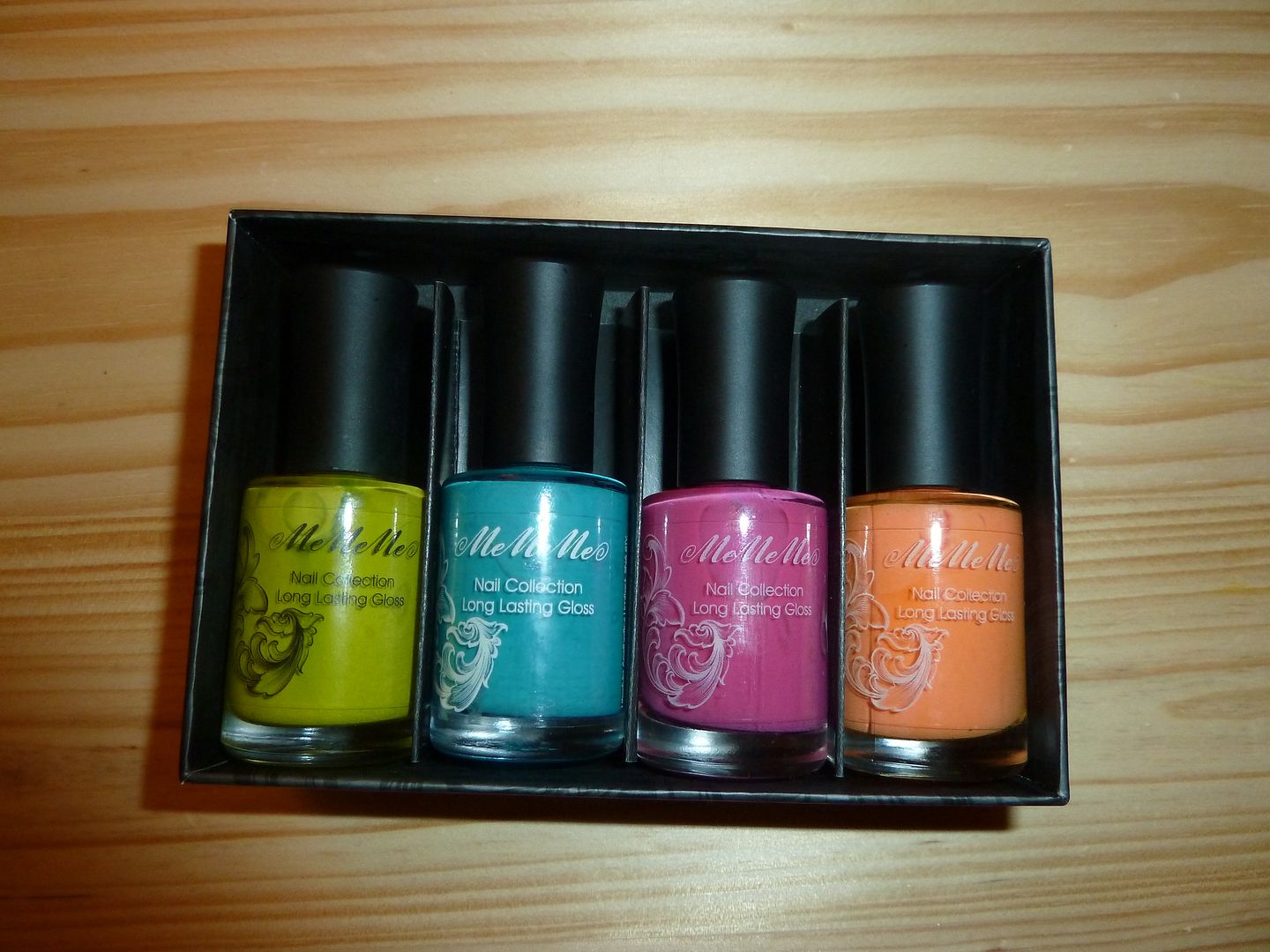 They go on really nicely, dry super fast and have a lovely shiny finish. The picture of my nails above have no top coat on, so it's fast track to perfection! And if you're not feeling brave enough to go completely multi-coloured, you could always just have one different colour on your ring finger. Might try that next!
More Summer fun coming soon…
Ree
XXX