So to kick off this new blog, I thought it would be useful to focus on the here and now. So let's talk about Summer…
My beauty regime definitely changes as the temperature rises (or fluctuates wildly, to be more realistic about the British climate) and I wanted to chat to you about some of the products I am using.
And to start off I thought I'd share a new discovery I've made.  A super delish multi-tasking oil that will be your holiday best friend, Payot Elixir is the first thing to pack for your summer hols. It comes in a 100ml spray bottle so you can't get in trouble with those pesky security peeps at the airport, and it's really easy to use.
The Elixir smells completely divine, can be used on your face, body and hair and will be the perfect solution for the extra stress the sun puts on us. The luscious dry oil contains extracts of Myrrh & Amyris combined with rice, hazelnut & almond oils. The aroma instantly conjures up Summer and sun and all that loveliness, just yummy!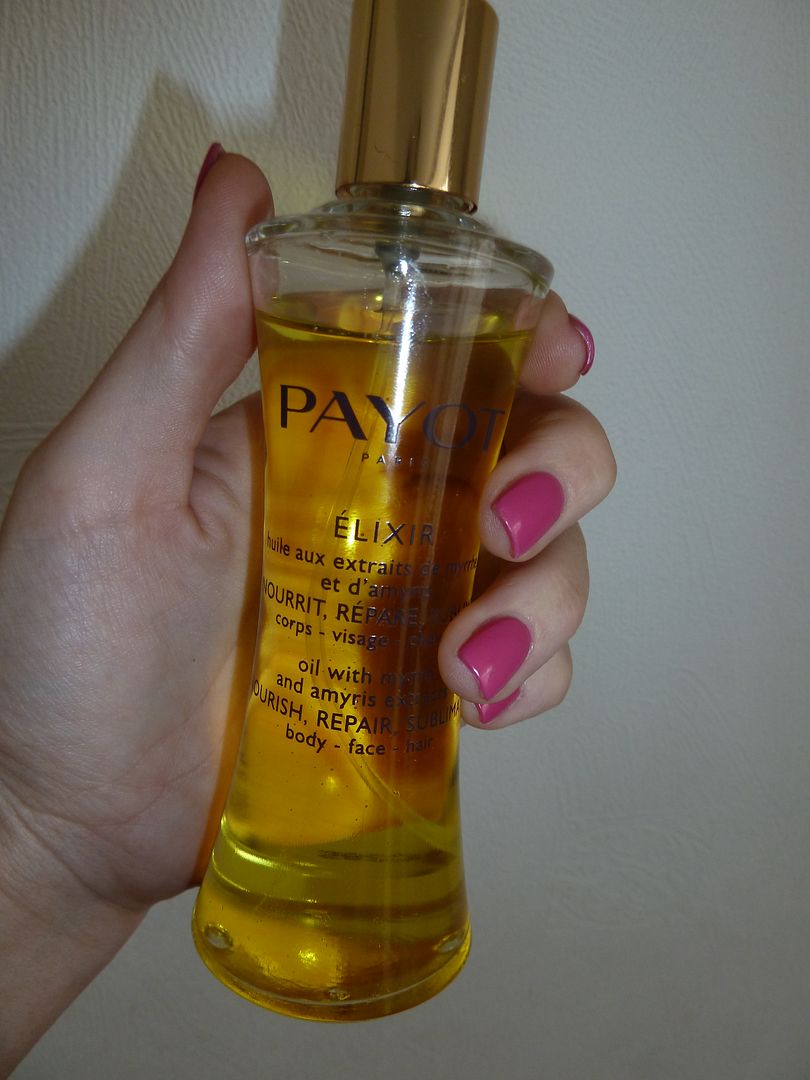 I have literally been spritzing it all over.  It's fab for hair overnight and leaves it feeling super soft and nourished.
Here are Payot's 5 beauty secrets & tips:
BEAUTY SECRET No. 1: Lightly massage ÉLIXIR all over your body, concentrating on your décolleté, arms and hands for a satiny effect and a nourished, beautiful-looking body.
BEAUTY SECRET No. 2: Spray ÉLIXIR in the palm of your hand and apply directly on your skin to give your face a beautiful glow. For even greater radiance, mix your night cream and a spray of ELIXIR in the palm of your hand, then apply on your face and neck.
BEAUTY SECRET No. 3: Spray ELIXIR on your hands and lightly rub into the ends of your hair for a natural beautifying effect.
BEAUTY SECRET No. 4: Spray a generous amount of ÉLIXIR on your hair and cover it with a warm towel for 10 minutes before shampooing to give it extra shine and softness.
BEAUTY SECRET No. 5: Add a few sprays of ÉLIXIR to your bath water for a genuine moment of sensuality and well-being.
Fabbie!!! Pack this for your holidays and you really won't need much else other than your SPF and your makeup bag!
The Payot Elixir costs £31. For stockists call 0207 494 6220
Stay tuned for more Summer faves!
Ree
xxx