I have to tell you about this because I love Gok.  He seems such a lovely, kind, fun, vivacious person on TV. His twitter  personality is amazing.  He is constantly smiling and saying fabulous, positive things about people, and I suppose that sometimes you just start to wonder whether it's too good to be true. Is he really that nice?
I was at the Boots 'Christmas in July' event the other day (I know….crazy), and my heart leapt when I spotted Gok. And then it sank. Because I suddenly started to panic about whether he could live up to this amazing person I had perceived him to be.
What if I galloped over trying to hug him (as sometimes happens uncontrollably) and then he ignores me, or doesn't smile, or worse…??? I so wasn't prepared to be disillusioned.
Anyway, I was brave, threw caution to the wind and galloped over to him. And you know what? I really needn't have worried because he was completely amazing. Exactly the person you see on TV. Friendly, funny and flattering… Gok really is Gok!! I was so happy!! Phewph…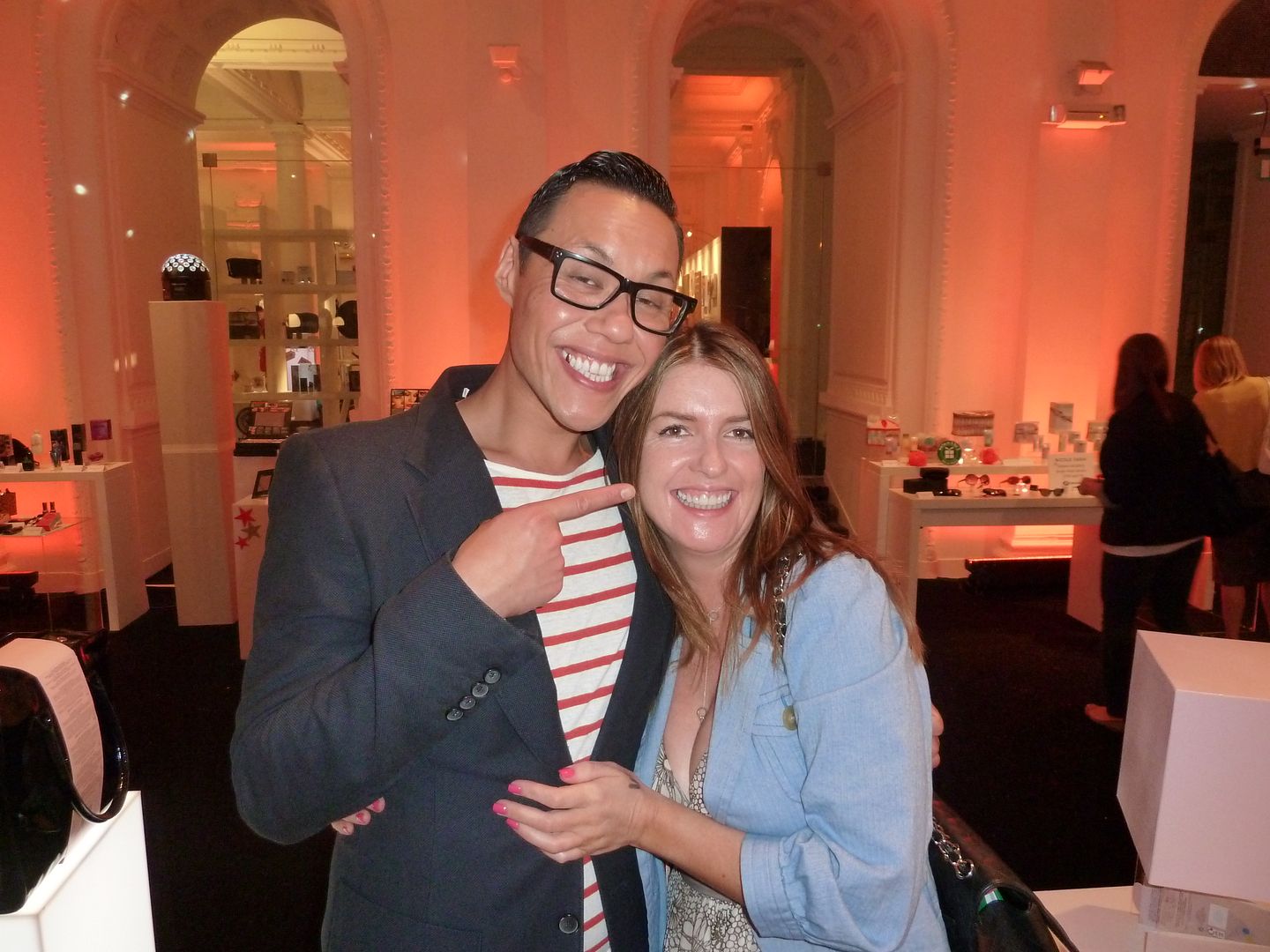 Check out my grin. EAR TO EAR!!
Gok was participating in some fun banter, and friendly rivalry with product competitor Project D, Dannii Minogue's new skincare line, and he was really hilarious.
He made a comment about my 'fabulous rack' (I had a bit of a plunging neckline) and then had a cheeky feel in true Gok style!! So funny!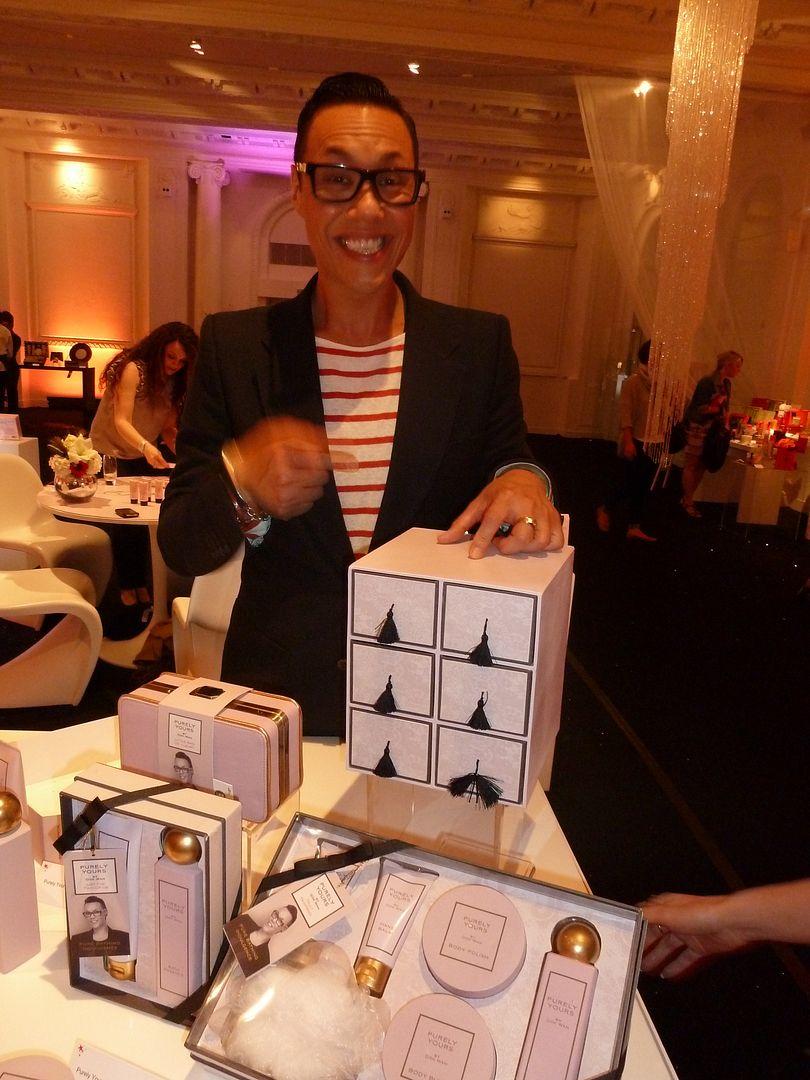 Gok proudly chatted through his Christmas product range for Boots, which I have to say is really very good. Delicious body products to get you party perfect and some fabulous accessories too. The packaging is gorgeous and would make a super stylish addition to your bedroom or bathroom.
New for Christmas 2011 is a gorgeous range in dusky pink and antique gold. It looks really classy.
The range will be in store at Boots around November time and that is definitely enough of Christmas for now!
Back to Summer for the next post. See you there!
Ree
xxx